GOD SAVE THE QUEEN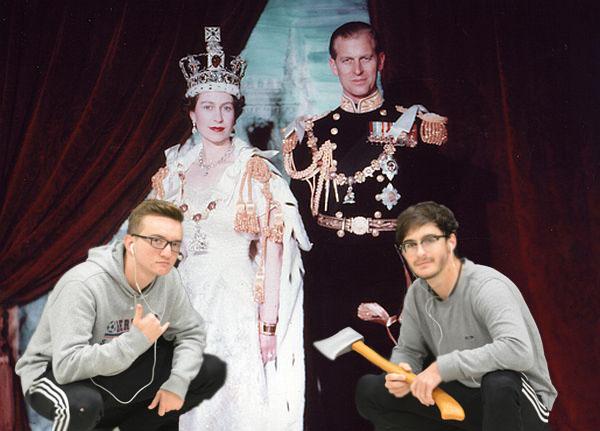 Hang on for a minute...we're trying to find some more stories you might like.
Today, the oldest living Monarch ruling today is none other than Her Majesty Queen Elizabeth II of the United Kingdom and the commonwealth. She has ruled since 1952 after the death of her father, King George VI. She was the daughter of a man who was never meant to be king. Her Grandfather, King George V died and his eldest son, David, became King Edward VIII. Edward was 40 years old and still unmarried. He was set on marrying a twice divorced, married woman named Wallis Simpson. As head of the Church of England the union was not possible, so he abdicated his throne to his brother, Albert, who was crowned King George VI.
At the time of her father's coronation, Elizabeth was 10 years old. She lived the next sixteen years as the heir apparent to the throne. Her father's untimely death in 1952 left her ascending to the throne and becoming Queen Elizabeth II.
Her reign has been full of exciting events, but none match the marriage of her son, Charles, Prince of Wales, to Lady Diana Spencer in 1981 at Westminster Abbey. It was regarded as the wedding of the century. All eyes of the world were on Charles and Diana, and it stayed this way all the way up through their divorce and Diana's death in 1997. Her death caused an unseemly amount of hatred towards the crown that only the Queen could sate. People were especially angry at the Prince of Wales and blamed him for the death of Diana, when in reality it was the paparazzi that killed her. Elizabeth delivered a public broadcast that united the UK once again, as only she could. Even today at 91 years old, Queen Elizabeth is a prominent figure in the world and loved by many, not just in the British commonwealth but around the world