SNEAKY SPOONS
Hang on for a minute...we're trying to find some more stories you might like.
Every generation has their own weird trends. My generation had some typical corny trends like the Silly Bands. We had another trend that wasn't too appropriate for school: we thought it would make us cooler to yell curse words or inappropriate things in the hallway. Now that we're a little older and most of us have matured a little our trends aren't too ridiculous or outrageous. Two years ago (my sophomore year), the senior class made a game that students and/or teachers could play during the school day called Spoon Ninja. Of course, once you join the game the leader will tell you to keep it cool, to not let it get out of hand, and to be smart about it. The rules are simple: 1. You must carry a plastic spoon with you at all times. 2. You will be given your target by the leader of the game once a week. 3. When you see your target, you must tap the back of their shoulder, neck or upper back to "kill" them. Once you kill your target you must say, "Who's your target?" Their target now becomes yours. 4. After you kill your target and they tell you who their target was, you must tell the leader of the gang that you killed your target. The game will reset at the end of each week and the winner is determined by the last survivor of the week. The game keeps you alert, paranoid, and cautious of your surroundings, but it's very fun and is something that brings the students and possibly teachers together.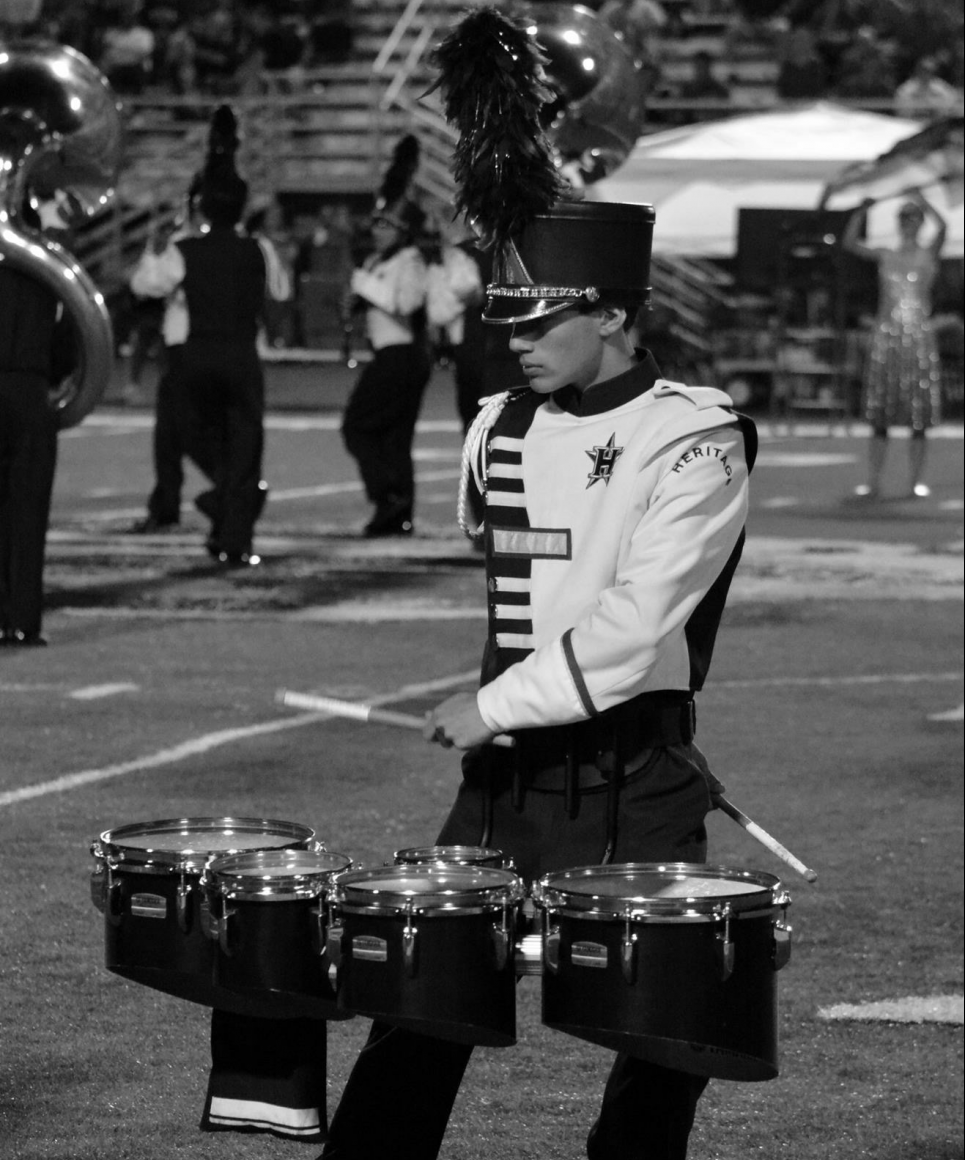 Josh Garcia, Entertainment Writer
This is Joshua Garcia. He's the tenor drum section leader at Heritage High School, a member of the Beta Club, National Honor Society, and the Student...