TRIFECTA
Hang on for a minute...we're trying to find some more stories you might like.
On January 31, there was a lunar trifecta that could be seen in North America, but there was a surprising lack of general interest. When I learned about that this trifecta was happening, I was surprised that I hadn't heard more. I questioned if it was even happening after all of the efforts that went into the total eclipse that was on August 21. Granted, that was local and was a full eclipse in Sweetwater, Tennessee, which was surprisingly close. Our science club even went on a field trip to the festival in Tennessee so they could view it. On Wednesday, it still was possible to see changes in the moon like in August, but it wasn't as drastic because of our location in the south. To see the fuller affect, you would have to be farther north. It has been called a "super blue blood moon" because it was the second full moon of the month of January, it was the closest to the earth, and there was a lunar eclipse. Because it is closer, it appears to be larger and brighter. All together, it was very impressive to see. After just having a solar eclipse here locally, it was slightly disappointing to not hear more about this. For those of you who don't know, solar eclipses are fairly common. They occur about every eighteen months on average somewhere in the world, and  they only seem rare to us because they are rare to individual areas. This trifecta, on the other hand, is much less common.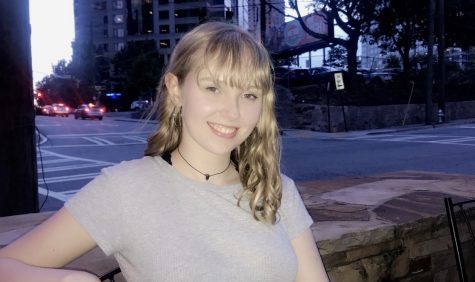 Hannah Roberts, Editor-in-Chief
Hannah Roberts has been in journalism for all four years of her high school experience, and, as a senior, she is ready for her final year here at Heritage....