BACK IN BLACK
Hang on for a minute...we're trying to find some more stories you might like.
In recent years there have been multiple movies about superheroes and their exciting adventures. With many more coming this year, it begs the questions: "What about the villains? Don't they need love too?" Well Sony thought about those questions and have decided to make a movie about Spider-Man's evil symbiotic counterpart, Venom. Fans and critics alike are excited for the first film to have a Marvel villain as the main character and they could not have picked a better character to do a movie on. After his embarrassing appearance in "Spider-Man 3," the psychotic symbiote returns to the big screen and he is being played by none other than Tom Hardy, who has played other major villains such as Bane in "The Dark Knight Rises." The producers of the film have big plans for the Venom franchise as they have stated that they have planned for more movies in the future and are even hoping to have the character join the Marvel Cinematic Universe and this plan seems more and more hopeful as Tom Holland, the actor who currently portrays Spider-Man, has been rumored to be in the upcoming film. Another character that is going to be in the movie that has fans excited is Venom's offspring, Carnage, whose crazy nature and wild personality will definitely make the film a very enjoyable one. "Venom" is scheduled to be released on October 5, 2018 and as a huge fan of the villain, I will be counting the days with high hopes and I have a feeling that I am not the only one.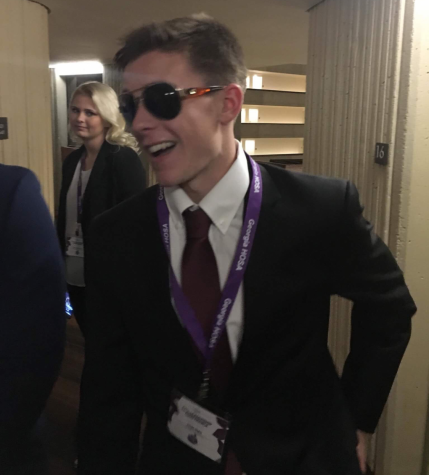 Cade Ogle, Sports Writer
Cade Ogle is a fun-loving 18-year-old who loves to make others laugh. Cade enjoys the finer things in life, such as sleeping and video games. He also enjoys...