RUPI KAUR: A MODERN MARVEL
Hang on for a minute...we're trying to find some more stories you might like.
Rupi Kaur is a marvel in modern literature. Her two collections of poetry and prose are entitled "Milk and Honey" and "The Sun and Her Flowers," and they were published in 2014 and 2017, respectively. At only 25, Kaur has won awards like the Goodreads Choice Awards Best Poetry, and her books have both been best sellers with millions of copies sold in a dozen different languages. If you go into a bookstore, her work is likely to be one of the first few things you notice when looking through the shelves. I always try to read things in the order that they were intended, but this time, I actually read "The Sun and Her Flowers" first, and it is definitely my favorite of the two. This book shows more progression than I'm used to seeing in poetry, but it still maintains the same symbolic theme throughout. In this book, people have to wilt, fall, root, and then finally rise to bloom, like flowers. The strong connection to nature is used to tell Kaur's story, and, just like any good book, there are plenty of struggles. One of the most memorable things of "Milk and Honey" is the story of the immigration of Kaur's family. This is discussed in her second book as well, but it is much more prevalent here. She writes about pride in accents and culture, being from a society where she would not have been allowed to be born as a female, abuse in modern relationships, and everything in between. "The Sun and Her Flowers" is my favorite collection of poetry and prose, and for those of you who aren't yet familiar with Rupi Kaur, she is unforgettable and impactful.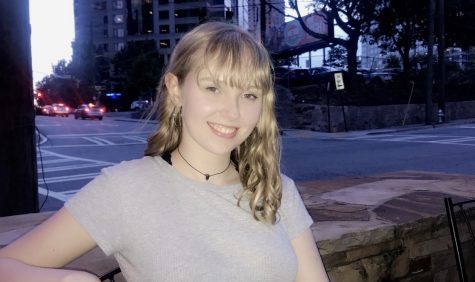 Hannah Roberts, Editor-in-Chief
Hannah Roberts has been in journalism for all four years of her high school experience, and, as a senior, she is ready for her final year here at Heritage....