A SAD DAY FOR ANIMATION
Hang on for a minute...we're trying to find some more stories you might like.
On April 5th, while most were happily enjoying their spring break, I was crushed to find that one of my favorite writers/directors had passed away earlier that day. He wasn't just a talented creator, however; he was a lot more. He shaped me with his films. I don't think I would be the same person or motivated as creatively if it weren't for his influence. Hearing about Takahata Isao's death was absolutely devastating to me.
If you don't know who Takahata Isao is, he's the co-founder and one of the main writers/directors of a well-known animation film studio in Japan, Studio Ghibli. If you don't know anything about Studio Ghibli, then you're really missing out. To give you an idea of their popularity, think of them like Japan's own version of Pixar Studio. Most, if not all, of their films are praised and beloved by both general audiences and critics all around the world. Their animation is always captivating and beautiful, and their films usually contain complex lessons and issues not usually addressed by "family or children movies." In my personal opinion, I think Ghibli is a step above Pixar, but that's a discussion for a different time.
Takahata gave us many masterpieces during his time like "Only Yesterday," "The Tale of Princess Kaguya," and, my personal favorite, "Grave of the Fireflies" (a film Roger Ebert calls one of the greatest war films ever made). I have unabashedly loved every single moment of every one of his works. I can't explain it, but he just captures this genuine essence of humanity and emotion that makes his films stand out on a whole different level from conventional movies. There's this unexplainable power to Takahata's work, a power that seamlessly is able to combine surreal fantastical elements with grounded reality. It not only makes for a fun, refreshing experience, but it also easily retains its meaning and purpose. I implore you to watch anything he did. I promise it will be worth it. It's such a shame to hear of his passing and to think he'll never be able to give us another amazing story. However, his legacy will live on through the work he did already, and it just may inspire more creators who can bring a similar essence to the film industry. In his own words: "All must come to an end in death, but in a cycle repeated over and over, there will always be those who come after us."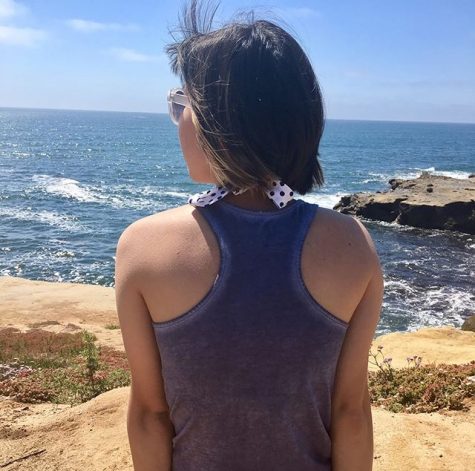 Alyssa Craig, News Writer
Alyssa Craig is a 17-year-old senior at Heritage High School. She's lived in Ringgold, Georgia for about four years but grew up mostly in Phillipsburg,...