A Season of Success: JV Boys Basketball Season Wrap-Up
This season, the JV team got off to a slow start with a loss to LFO (39-33).They turned the season around from there, though, and went on a five-game win streak with wins against Ridgeland (49-34), Cedartown (39-29), LFO (48-41), Southeast Whitfield (56-47), and county rivals Ringgold (47-39). They had a tough loss to Northwest Whitfield (48-29), but they bounced back with another great win streak, besting four teams in a row: Cedartown (29-26), Pickens (38-33), Ringgold (47-39), and Central Carrollton (55-34). They ended the season with an overall record of 9-2.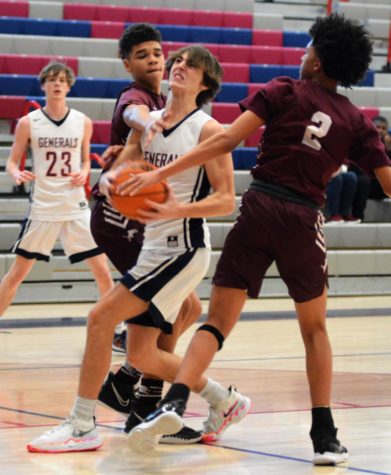 Some players that stood out to Coach Hight and other players were Max Owens, Lennon Barrett, Gavin Broadrick, JC Armor and Brady Chandler. Gavin Broadrick led scoring for the team, scoring over ten points in nine out of eleven games, even scoring 26 points against Southeast. Several players noted that their favorite game was against Central. JC Armour said that during the game they "just played really well as a team and moved the ball well." Lennon Barrett reiterated that they "played so good as a team that game." Even Coach Hight singled out this game as a highlight of the season: "They were much bigger than us," he said, "but we took it to them and got the win." While "some teams get to the game and see how much bigger the other team is and just give up before they even start," Hight remarked, the Generals "didn't let it bother them."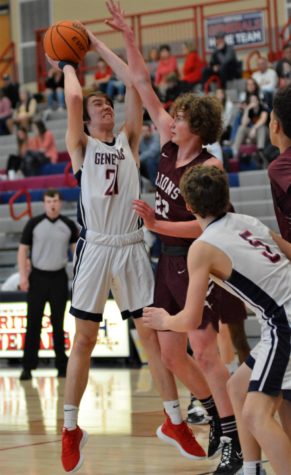 Overall, Coach Hight was "very satisfied with this season." He shared how proud he was of the team, describing them as "awesome" and "one of the better teams I've ever had." "They worked hard and just continued to get better the entire year," he said. "So many kids came in this year, who were kind of on the edge of being a Varsity player, but we didn't really know how they were going to develop." That said, Coach Hight noted that, over the course of the season, "they got so much better" and "made such huge improvements throughout the year. It was awesome to see." The JV Boys team did really well this year and developed so much that it makes all of us excited to think about what they'll do on Varsity next year.