A Respectable Record: Wrestling Season Wrap-Up
The Wrestling team had an amazing season this year, competing in some big meets to showcase their hard work and skill. The team ended with a respectable record of 27-13. 
Some of the best meets for the team this season were the Dade meet at home and the Valdosta meet where they placed 7th out of 16 teams. "Our best match was against Dade," said junior Tate Thomas, "because we had a student section, which was kind of surprising for wrestling because you don't really see that around." Other wrestlers remarked that they enjoyed the Valdosta meet because it was one of their first meets of the season, allowing them to show what they were made of. In addition to these meets, the Generals also competed at several other meets before making it to the Region tournament, such as the McCallie Invitational, where they placed 8th out of 22 Teams, the Coahulla Creek Duals (6th of 20 teams), and the Walnut Grove Duals (2nd Place). The season culminated in the Generals winning the Region tournament with a score of 144. "This is the first time we have been the Region Champions in Traditional Wrestling in the history of the school," said Coach Craft. This year, the Generals had four Region Champions: Drew Dietz, Evan Wingrove, Skylar Grant, and Dax Akers. After becoming Region Champions, the wrestlers went on to compete in the State Traditionals, where we placed 12th out of 41 Teams, Region Duals (3rd Place), and State Team Duals (5th Place). Coach Craft noted that this was "the first time since 2012 that we have finished as high as fifth place at State Team Duals." During the state sectionals, eight out of the ten wrestlers qualified for State finals in Macon. Some of these wrestlers went on to place very high in the finals, including Evan Wingrove in 2nd, Tate Thomas in 5th, Drew Dietz in 5th, and Dax Akers in 7th.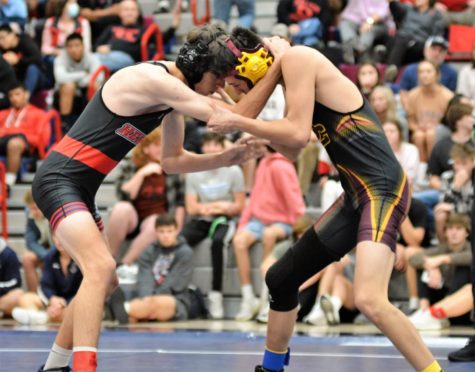 There were a few wrestlers that stood out to their teammates and showed great skill and determination, such as sophomore Evan Wingrove and juniors Tate Thomas, Eli Richardson, and Victor Johnson. Evan stood out to his teammates because he showed a lot of skill by competing in the State meet. There were also some wrestlers that stood out to Coach Craft for their leadership, hard work, and dedication. These wrestlers were Dax Akers, Drew Dietz, Tate Thomas, Evan Wingrove, Skylar Grant, Victor Johnson, and Mike Stokes. "Dax Akers improved the most from last year making it to 7th place at State this season," said Coach Craft. Tate Thomas, Drew Dietz, and Mike Stokes were singled out for showing great leadership amongst their peers. As Coach Craft noted, the team "had a lot of ups and downs during the season and we have room for improvement, but, overall, we had a great season."