Heritage Students Participate in Partners Club Field Day
This year, a group of teachers and students got together to have a Partners Club Field Day to recognize some student athletes that don't normally get to show off their talents. On the afternoon of Wednesday, April 13th, Heritage students were given the opportunity to take part in and watch this special event. Special Education teacher Mrs. Trentham described this event as "a field day in which we gathered the student body and a lot of our students together and did a couple field day activities to give the students some recognition for their athletic ability and all the hard work they do each day." With the Special Olympics being canceled this year, this event was particularly joyful for the Partners Club students.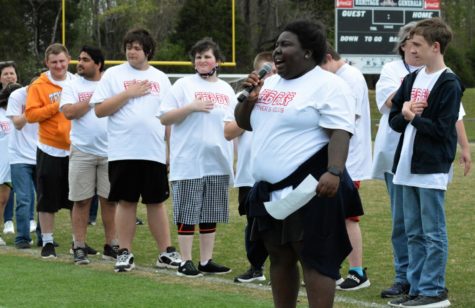 During the field day, the athletes competed in multiple events such as softball throw, long jump, 100m dash, 25m wheelchair, and 50m walk. "My favorite part was when all of the students got recognized for their talent," said freshman Lindsey Gibson. Similarly, sophomore Jaden Etris "really liked when all of the students cheered for the athletes at the end when they were handing out all the medals."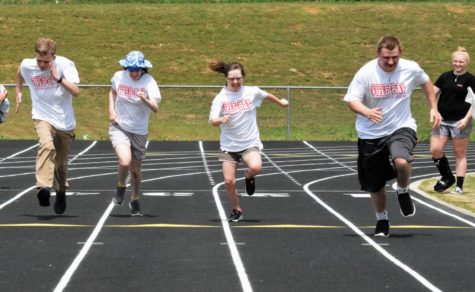 At the end of the event, the students that participated were awarded with medals made by a student volunteer, sophomore Elijah Lankford. "It was a great event!" he said. "My favorite part was making the medals for the student athletes because I feel like they really deserved them for all their hard work." Overall, the Partners Field Day was a great experience for the athletes, students, and teachers involved.