I'm "Shore" You'll Like the Fleet Foxes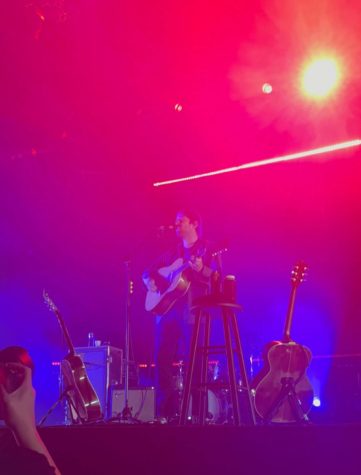 This summer, I had the pleasure of going to see Fleet Foxes in Atlanta for their Shore Tour. If you didn't know, Fleet Foxes is an Indie-Folk band from Seattle, Washington. They went on a long awaited North American/European tour for their 2020 album, 'Shore'. It is my recommendation to go listen to that album or Fleet Foxes in general. You won't regret it.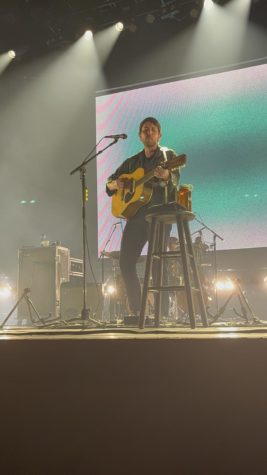 I started listening to Fleet Foxes from one of Greta Van Fleet's interviews. The interviewer asked the front man, Josh Kiszka, about where the 'Fleet' in Greta Van Fleet comes from. He answered with 'Fleet Foxes' and being neck deep in a hyperfixation, of course I had to check it out. I started with a classic, 'Mykonos', and fell into a rabbit hole from there. Every song I listened to after that made me fall into their music deeper. Which made me excited to find out that they were going on Tour, that included Atlanta. It had been on the backburner until I was like, "I have a job, and the tickets don't cost that much, why not," and so I bought them. 
The day of the concert finally came, and I was so excited. I was determined to get a barricade view, and I forced my uncle to take me as early as he could, because he had work. I arrived at the Coca-Cola Roxy around 2 hours before the doors opened, and I was stoked. I was at the front of the line (almost). The doors finally opened, and I rushed to the front. I had gotten barricade. Literally front row. I was stoked.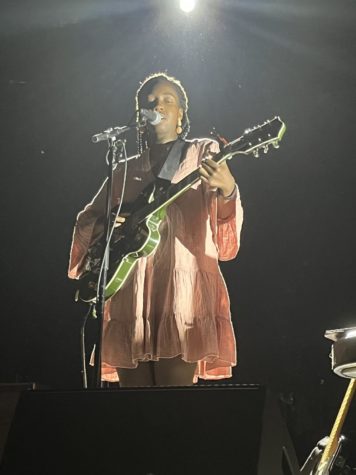 Around an hour after doors opened, the opener, Uwade, came on. Her voice can be heard on Shore's opening track, 'Wading in Waist High Water'. Her setlist included 'The Man Who Sees Tomorrow', a song dedicated to her father. She also owes her name to him. Uwade explained that her father named her 'Uwade' meaning coming wealth in Kenyan. She also performed 'Belvedere' live for the first time, which felt special. Not to mention, I saw Robin Pecknold, the singer of Fleet Foxes backstage, watching Uwade perform, and giving a mini standing ovation for his opener. 
When she returned backstage, I was more excited than ever (not to discredit her of course). I could see them preparing for Fleet Foxes by setting up their instruments. You could feel the excitement in the crowd. Then at 9, they came out, with Uwade in tow, performing the opening of 'Shore'. Now I'm not gonna say every song they performed, because one, that would take way too long, and two, hardly anyone knows Fleet Foxes, and they would have no idea what I was talking about. But, here comes the interesting part.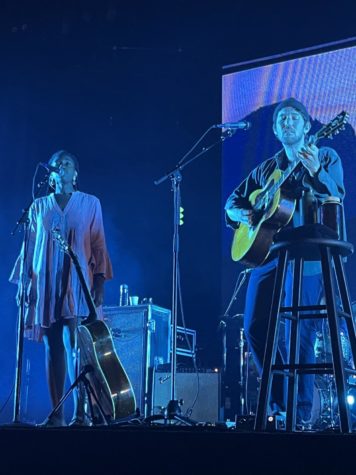 After 'Ragged Wood', a song off of their self-titled album, Robin took a moment to speak to the audience. Mostly the front few rows of the general admission crowd. That's when I took my chance. I yelled, "I love your beanie," in a scratchy quiet voice, because I may or may not have screamed  the words to the last 4 songs before that. He looked around and said "Where?" I pointed to myself. He said, "Hi! Is that it?" Then I yell it again. (probably more like a whisper at that point.) He still can't hear me, because he says, "What's that?" Which is so nice honestly, because he listened to me repeat himself a couple of times, and didn't move on without listening first. I said the compliment for a third time, and this time he heard me. Because he said "Oh thanks," and he kept eye-contact when I spoke to him. Which again is basic manners, but he was nice enough to do that. This was a core moment for me.
There is audio of the moment, you can't hear me speaking to him, but you can hear Robin. This happens around the 16:20 mark, after 'Ragged Wood' and before 'Your Protector''. It's not a very long conversation, but still. 
The rest of the show was incredible, singing classics from Helplessness Blues, and newer-ish songs from Shore and Crack-Up. Fleet Foxes, and by extension Robin Pecknold, is amazing. They have become more popular in recent years, selling out some of their concerts in the US and Europe. They're finally being recognized for their hard work and amazing music, which has flown under the radar of the mainstream for years. I will definitely be seeing them when they go on tour again in a few years.