Behind the Counter at Sugar Chic Bakery
Imagine one day you walk into a shop in the small town of Ringgold and look at the case and see all these sweets, cupcakes, brownies, cookies. You can't resist buying a birthday cupcake, you bite into it and think you're floating. You probably went to Sugar Chic Bakery.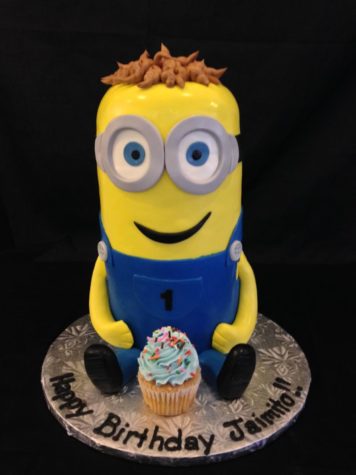 So, let's take a look into what it's like behind the counter at Sugar Chic Bakery. Tracy Smith is the owner and cake decorator. Her husband Aaron Cicili, who bakes all the sweets, has owned the bakery since 2014. They have been nominated every year since for  Best of the Best and have won seven out of eight times. The daily task for the baker is to get there at about 8:00 AM and start on making bars, cupcakes, and cookies fresh on a daily basis. Once he is done making the sweets for the front he begins to look at the cake orders to start baking them. He also works the front case a lot of the time so his wife can work on the cakes. 
Tracy arrives with her husband in the morning. Sometimes she will help with making things for the front case, but mostly she will start doing fondant pieces. Making the fondant pieces is very time consuming because they need lots of details. They have to dry for a long time before they can go on to the cake or cupcakes. After she gets the decorations done she will get the cakes and ice them. That also means she makes them as smooth as possible. Some get icing designs that can be difficult because she can't mess up or she has to redo the whole cake. Now when talking to the owner she said, "that as a small business and with inflation my truck order with products have almost doubled." She also said, "it used to be about $400 for a load but now it is almost  $900 for the basics like eggs, milk, flour, chocolate, butter, bags, and boxes." With inflation most small businesses have raised their prices. But Sugar Chic only went up about 50 cents on their small treats. They did, however, raise their prices on decorative cakes.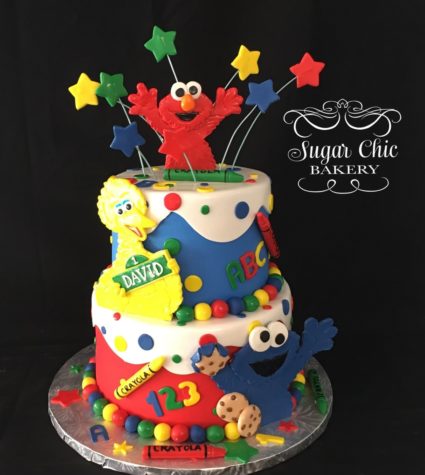 She was interested in baking and owning a bakery, so she went to college for culinary in Florida. Then she moved up to Tennessee and started working at piece a cake for about six years, but didn't really enjoy working there any more and quit. Then she started making cakes from home. She said, "It was the best decision I made working by myself and being my own boss." A couple years later she saw that this bakery was for sale in Ringgold and bought it as soon as she could. Now 8 years later they are as happy as can be to be a business owner.