Cross Country 5-Star Stride
The Heritage High School Cross Country team hosted the Front Runner 5 Star Stride on August 27th. The meet consisted of 24 different teams from North Georgia and Chattanooga.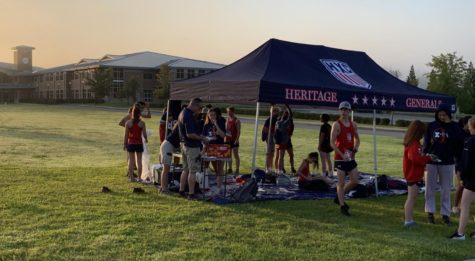 The Generals started off strong with Riley Womack, Will Riddell, Hyrum Smart, Grayson Stallings, and Camden Pritchett on the boys' side having a great first race. On the girls' side Zoie St. John, Piper Collins, Senior Mia Callahan, Tori Epps, and Senior Mady Terry also had an outstanding race. The team on the boys' side lost 7 seniors last year and the girls' team is a little stronger gaining some freshmen. We will have to see if the team is just as strong this year. Before the race the team had to get prepared. They did one of the 4 every practice, ran at the battlefield (5+ miles), ran the Heritage track, ran hills, or ran 3-4 miles. The team is now practicing for their 2nd meet at Rocky Face Park in Dalton-NXCL on Thursday September 8th. Coach Craft says, "We are going to be in close competition with SE Whitfield this season."  Craft most likely says this because SE Whitfield is very good this year.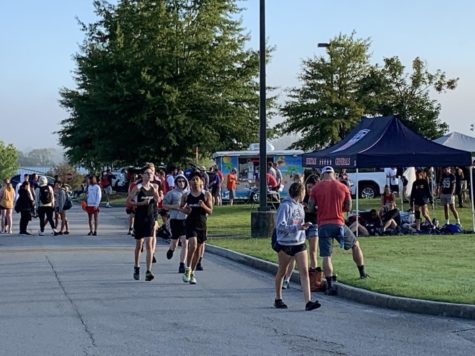 Nick Mendez is a junior at Heritage High School and is trying out cross country this year. He was very proud of the way he performed this past week. To prepare for his competitions Mendez tries to drink lots of water and get as much sleep as he can. The next time Nick races will be September 9th. He is looking forward to this race, and is hoping to get another PR. Note that he runs on his own time, this is because he is in band. This makes it difficult for him to attend practice, so he takes matters into his own hands. He runs up and down hills in his neighborhood to practice. His teammates have made cross country very enjoyable so far. He mentions that, "Riley Walmack is crazy good this season." 
The team is looking forward to racing on September 8th, wish them luck!