Meet This Year's Emperor Candidates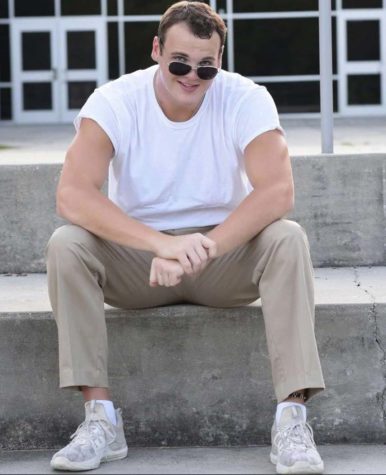 Dylan Hodges is one of this year's Emperor of the Taj candidates, which is great news to him because he has "been wanting to do this so bad."  Most know Dylan for being tall or for his role on the football team for the past four years, but there is  more to him than just that. Dylan also has a love for music. "Music is a huge part of my life and it really makes me who I am."  he explains. Dylan is also in chorus, which is his favorite thing he is involved in at school. "Chorus is my favorite because I have a love for music and all things musical," said Dylan. He has more going on than chorus of course. Dylan plays on the offensive and defensive line. He also is active in FCA and theater. After he graduates Dylan wants to go into the Army as an Air Traffic Controller. He then wants to turn that experience into being an Air Traffic Controller at ATL International Airport.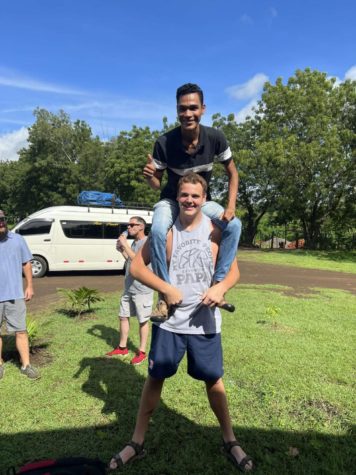 To raise money Dylan has teamed up with Mrs. Parker and Mrs. Hobbs because they are " some of my close friends as well as some great teachers." His plan to raise money is to host a spirit night at Dos-Bros because that is his favorite place to eat. He also plans to "follow in Parker Taylor's footsteps" and go door knocking to businesses to see if they will donate money. (John Hurst) 
"I'm ready to win this,"  said Landon Cansler when he found out he had been nominated for Emperor of the Taj. Sport wise Landon is involved in Football, Wrestling, and Track. Football is, however, his favorite sport, and according to him is also his best. He is number 5 on the football team and plays running back and defensive back. He doesn't only play football though. On Saturdays you can also find him rooting for the Georgia Dawgs. "I love all college football, but my favorite team is UGA," he states. Of course there is more to life than school and football, so after his time at Heritage Landon wants to become a lineman and travel around the country.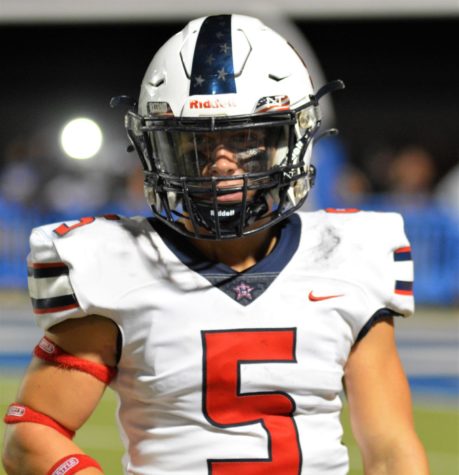 The whole goal of this is to raise money, so Landon teamed up with Coach Bice because "we work so well together and I think with us together no one can beat us." He then went onto explain how he plans to raise money. "I plan on doing a lot of advertising at some events and around the school." he said. "I care about this more than anyone knows." Landon is going to try his best to win the Emperor of the Taj! (John Hurst)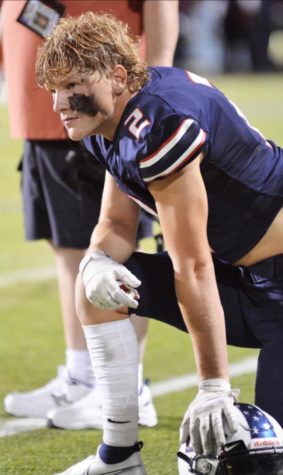 Andrew Dietz is another one of the candidates for the Emperor of the Taj this year. He is involved with football and wrestling at Heritage. "Wrestling is definitely my best sport considering I only started Football at Heritage last year," he explained. He had a lot to say about wrestling. Even stating, "there's simply no other sport like wrestling. You go into practice everyday and fight each other while also fighting yourself to keep your weight down for the weight class you want then u spend six to seven hours on Saturday Wrestling. It really builds a bond that no other sport can match." He also has plans after high school, of course. He wants to go to The University of West Georgia and get a degree in education to go onto teach after.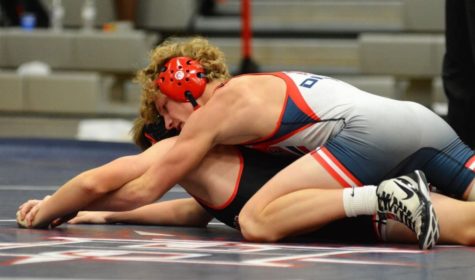 To raise money this year Andrew has teamed up with Mrs. Petteys because he felt that she and I have the same amount of determination. "Mrs. Petteys's is also an amazing lady with great morals and we have a good relationship. There was really no question who my sponsor would be," he said. Although Andrew wouldn't share his strategy for winning the competition as, "we plan on making money in many different ways and we have some big plans." (John Hurst)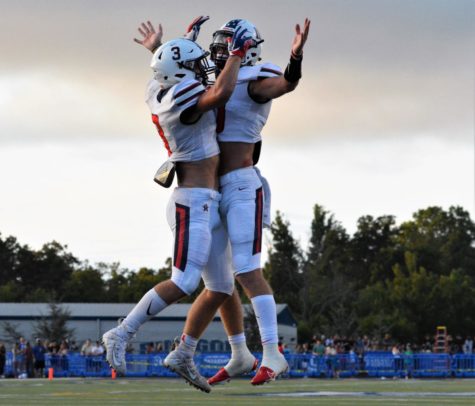 Paxton McCrary is a candidate this year for the Emperor of the Taj. When he found out he was nominated he was really excited. "I was kind of surprised I got picked but I know I can win." he explained. Even though he is a star on the football team, Paxton would describe himself as "Nonchalant" and "pretty chill". He is involved in football and track at Heritage Football is his favorite. He likes football because, " feels like I have a second family." Paxton can be found playing running back and defensive lineman on Friday nights. When his time at Heritage ends Paxton plans on attending a lineman school.
Paxton has teamed up with Mrs. Ferry because, "she is the best and she has really helped me in life."  Mrs. Ferry has gotten to work already by making an Instagram to raise money for Paxton. The Instagram includes a Venmo you can donate to. The Instagram account is "paxton_taj_king". They also have some other plans they don't want to share just yet. (John Hurst)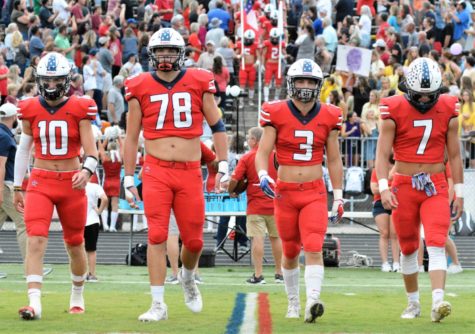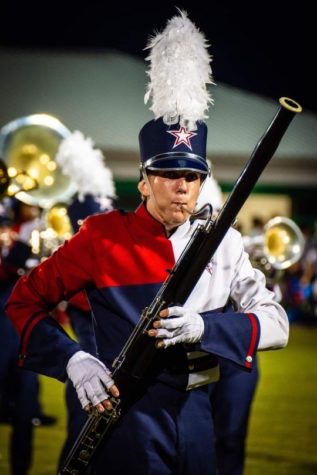 Parker Hayen is one of many candidates this year for the emperor race. As far as at school, Parker is in the marching band, concert band, and the jazz band, along with NHS and Beta Club. He says that, "band is my least favorite just because it's really just preparing me for college and beyond." Outside of school he is involved in the Rockbridge worship team, and in the mornings helps with a youth group. He says that he is a very driven person. He demonstrates this by helping his community and being involved in many things inside and outside of school. After high school he plans on double majoring in engineering and music.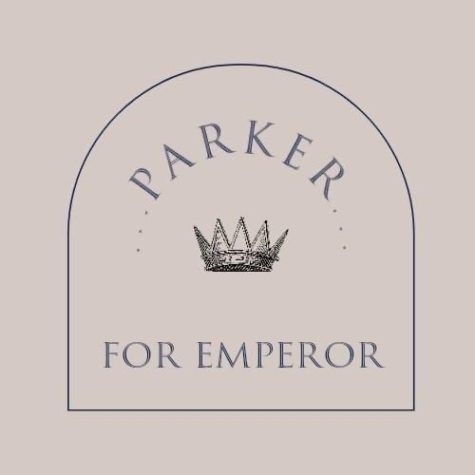 Once nominated he said, "I was really excited at first and I was ready to raise some money!" With Mrs. Wolfe sponsoring him, he says, "she has played a big part in helping me through my high school career." His plan to raise money is to sell water, snacks, and candy at lunch. Also he plans on campaigning to businesses outside of school to raise money as well. (Evan Wamsley)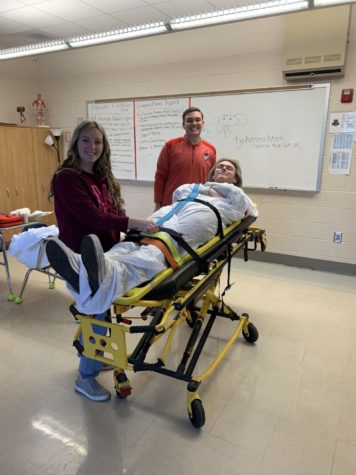 Jedd Johnson is a very busy person. In school he is the HOSA president, Beta Secretary, morning announcement crew, student section leader, NHS member, and a few others. Jedd says, "I enjoy each of these equally because they all incorporate different people around the school and all are so much fun!" Outside of school he is also involved in many things including church and frequently volunteers. After high school he plans on attending Augusta University and to be accepted in their BS/MD program. He explains that, "this will allow me to get my medical doctorate in 7 years instead of 8!"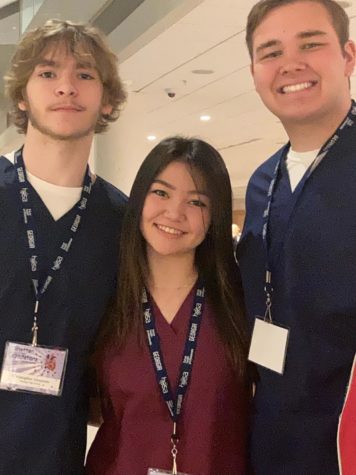 Jedd was ecstatic when he saw he was nominated for emperor! Jedd says, "I love that we are able to give back to our community in a fun and rewarding way." He says he is a very sociable person. He loves being around his classmates and loves to get to know everyone. His plan to raise money alongside Mrs.Taylor and Mrs. Zipp is to sell things at school, as well as ask family and friends for donations. (Evan Wamsley)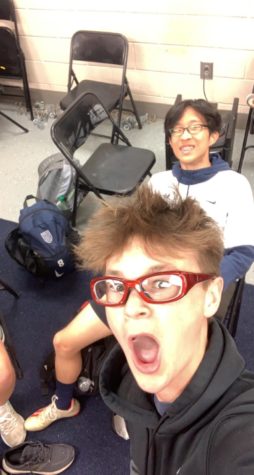 Ethan Peel plays soccer in and outside of school. He practices 4 times a week to get better. When not in school he plays guitar, and is pretty good at it. Also after the school day he enjoys hanging out with his friends, playing spike ball, and tennis. After high school he plans to go to a trade school to become an electrician.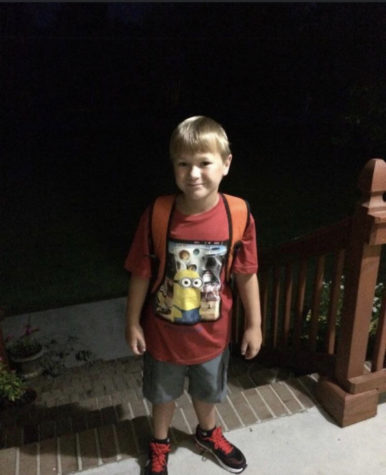 Ethan had been dreaming about getting nominated since freshman year. His reaction to this was, "no way I've wanted to do this since I was a freshman!" To describe himself in one word, he says amazing. is because he is a very frequent volunteer. In order to raise money he partnered up with Ms. Oliver. He says, ",She is my favorite, and she has helped me through tough times throughout my high school career. She was the perfect option for this." He plans on raising money with a car wash outside of school, then inside school he plans on "doing something super cool." (Evan Wamsley)