Homecoming Court: Susanna Kate Bunn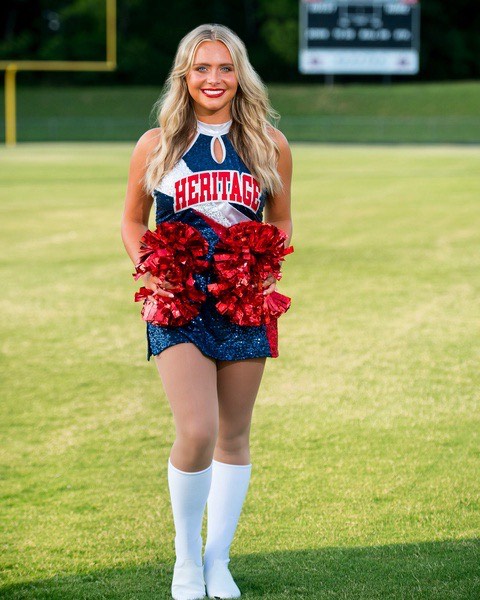 While being on Homecoming Court might not mean much to others, it means everything to Susanna Kate Bunn. Susanna Kate is a senior at Heritage High School and is more involved than people might imagine. She is part of NHS, Beta, the HHS dance team, and Susanna Kate is the secretary for HOSA. Susanna Kate's first response to being nominated was, "I was shocked, and then I was also honored because I think it's an honor to be on the Homecoming Court." She thinks of the Homecoming Court as a representation of Heritage's classy, elegant part, which is one of the reasons she felt so grateful to be nominated. Susanna Kate loves her community and the family she has made at Heritage over the last four years of being here.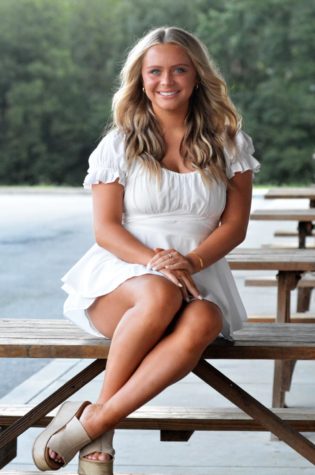 Some things that make Susanna Kate most excited, but also a little nervous, on homecoming court is walking out on the field on Friday and seeing the crowds of people. "Just seeing everybody out there and really feeling that Heritage pride, and just being proud of myself and all the other girls," Susana says those words with sympathy, and cares for everyone around her. One word Susanna Kate would use to describe herself is classy because, "I always try and take the high road and respect myself above all else, no matter what anybody else says or thinks about me." Susanna Kate says that she thinks of the Dance Team as a second supportive family because they are always there for her. She has been committed to the HHS Dance Team since her freshman year. Some of Susanna Kate's plans for after high school is to go to UGA, and her career goal is to be in the medical field and become a nurse practitioner.
Susanna Kate's escort for the Homecoming pep rally is Beth Chappelear, her dance coach, and a big role model for Susanna Kate. Her Homecoming game escort is her Dad. She picked him to be her escort because "he is the most important man in my life."  The process of decorating Susanna Kate's Homecoming cart has not only been stressful to her but also for her Mom, who has helped her with getting everything ready for Homecoming in general. 
Overall, Susana is very committed to Heritage and everything it has to offer, which is why she is a great candidate for Homecoming representative.