Homecoming Court: Riley Reeves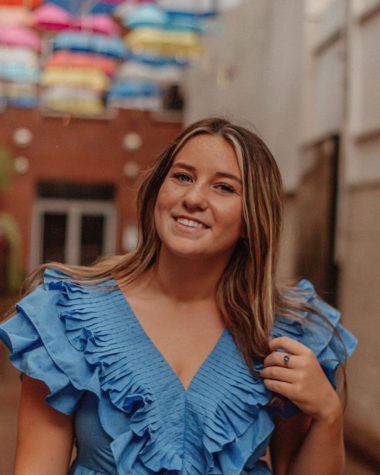 As the homecoming football game approaches, the senior nominees anxiously wait for their moment to shine. Riley Reeves is one of the senior representatives on this year's Homecoming Court. Riley's first thought when she received the nomination was excitement, but also doubt. "Immediately, I thought I was going to lose it. I'm up against beautiful, classy girls that deserve it just as much as I do." she adds. Although she's excited at the chance of winning, she does have one big fear—walking in heels and wearing a long dress on the football field. 
Riley is open-minded and is willing to try anything (within reason), she would even describe herself as the word "crazy". "If it's pretty stupid, I'll probably go along with it", making her a down-to-earth and relatable representative for the court. Besides her activity with the court, she hopes to try out for the soccer team this year. Riley played in her sophomore year and loved the sisterhood it had. Outside of school, she likes to watch TikToks and work out a lot, again adding to her relatability as a representative of the senior class. After high school, Riley plans on attending a trade school for cosmetology, (specifically specializing in hair and spray tans).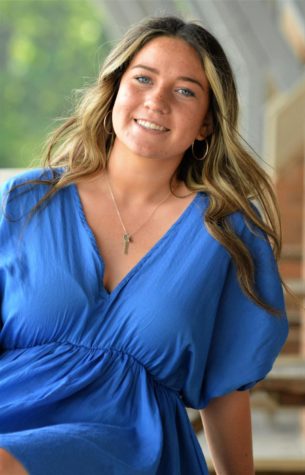 Riley's escort for the Homecoming pep rally is Mr. Wynne. He helped Riley when she was in a dark place last year after her cousin passed away. Her cousin is also the reason Riley is running for homecoming queen this year. Her cousin wanted to run for homecoming queen, but sadly passed away before she got the chance to run.
Overall, Riley is a great representative of the homecoming court this year. This girl is honoring her cousin by moving forward in life. She's motivated because her cousin couldn't. So, in a way, by her being successful and taking steps in life for her cousin who no longer can.