Acing the Competition: JV Volley Ball Season Wrap Up
The Heritage Junior Varsity Volleyball team had an amazing season this year. JV had to work their very hardest to remain undefeated champions throughout the whole season.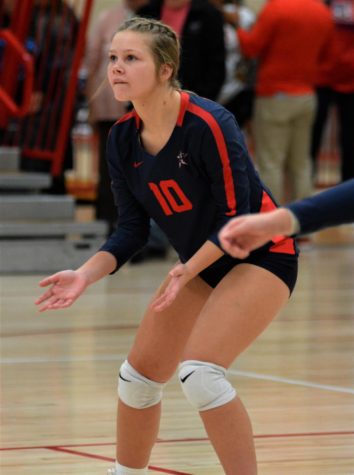 The final record for this season was 21-0. Heritage started out this fall winning a harsh game that went into three sets against Ringgold: the final scores were 20-25, 25-17, and 15-10. The winning streak continued with games against LFO (25-18, 25-20) and North Murray (25-10, 25-11) before the team once again faced local rivals Ringgold. This time, the game ended in only two sets: 25-23, 25-18. The girls continued to dominate, besting Dalton (25-23, 25-19), Ridgeland (25-3, 25-5), Cedartown (25-3, 25-6), and Northwest (25-12, 25-11), among others. The team entered the JV Raider Rally tournament with an undefeated record and continued to fight for their spot as #1 in the region, ultimately winning 6-0. The Raider Rally Champions finished out the season with two wins against Central (25-17, 25-17; 25-19, 25-21).
This season, there were a few players who stood out to Coach Guest and other teammates as exemplary athletes and leaders. Coach Guest said, "Kampbell [Moore] led by example with her words, while Macey [Hales] led by example on the court. Kampbell  tried to bring everybody up, get them to push during competitive sets. Macey always left it all on the court. Her passion and drive pushed her teammates to work harder for every point." Freshman player Adalie Phillips agreed, highlighting Kampbell and sophomore Macey Hales as great leaders. "They both set a really positive example for the team." she said.  Kampbell Moore wrapped up how she felt about the JV volleyball program by saying, "We all love each other and bonded really well together."