A Composer in the Works
On November 17th, 2022, Mark Harris was awarded the winner of the Georgia Music Educator's Association Composition Competition. They are the first Heritage student in history to enter this competition, let alone win.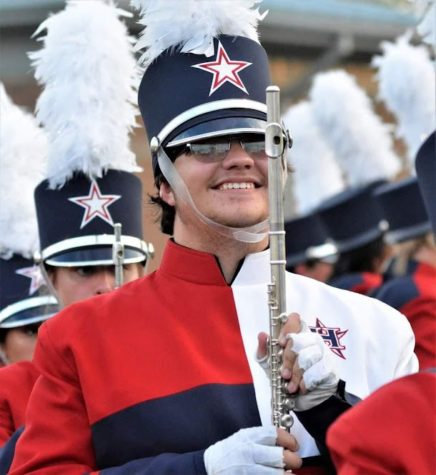 Mark Harris is a well-representative student involved in many associations at Heritage High School. Some of these include BETA, Band/Marching Band, AP courses, Superintendent's Student Advisory Council, Chamber Choir/Choir (Bass Section Leader), and NEHS. Mark puts time and effort into anything he does, and he creates a positive everyday attitude. Two of the most inspirations are Band and Chamber Choir. These two have been some inspiration to go into the making of the song "Broken Wings."

"Broken Wings is a story of this bird who lost the ability to fly from breaking its wings," said Mark, giving more detail towards his song. Mark explained the process of this experience to be a sort of "experiment" while trying to work it all out. The process of making the song was said to be worked through as "trying to get certain ideas" and "trying to put them into the score of the song." Mark worked relentlessly towards creating this, and he put hours, days even, of effort into making it.

Mark had two very specific people who helped to bring this creation to life and also build his confidence in the piece. He said, "I can't even tell you how many times my dad listened to this piece. It's ingrained in his mind." His dad was one of his biggest supporters, and along with his dad he also had Mrs. Hamilton by his side. Mrs. Hamilton, the Choir teacher here at Heritage, stood by Mark's side giving him critiques, but she also gave him the confidence in the song he created. Not only did these two people give him the inspiration, but also the process of making the song gave him inspiration as well. Mark said, "Whenever I'm writing any sort of score I tend to think of it as like a sort of scene image or story." He loses himself in the music.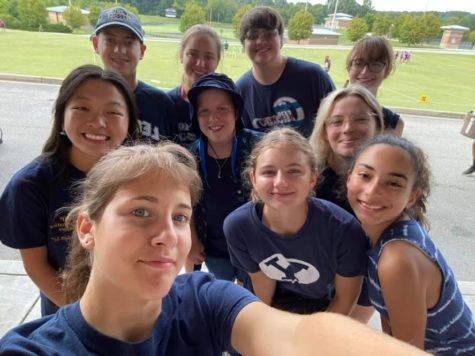 When Mark won the award for first place he was exhilarated, although he was also surprised. He said, "I just sort of didn't believe it at first. I jumped out of my chair, and I tried not to make a scene because I was in another teacher's classroom." He continued to say, "It was so gratifying to have it win because it made me more confident as a composer. It helped me to not question myself on if I am a good composer or not." Mark has created a memorable moment through this, and to him, along with other people, this is a victory.