Turkey Talk: A Thanksgiving Break Overview
 Some of you may have seen a couple of turkeys hanging around campus. Their names are Slim and Jim, and I will not lie, they are a bit ugly—and by a bit, I mean very. I'm not exactly sure what they do. I think they just walk around here. Besides the topic of Slim and Jim, I'm here to ask students and teachers what they did over Thanksgiving Break. Even if it has been a hot minute since then.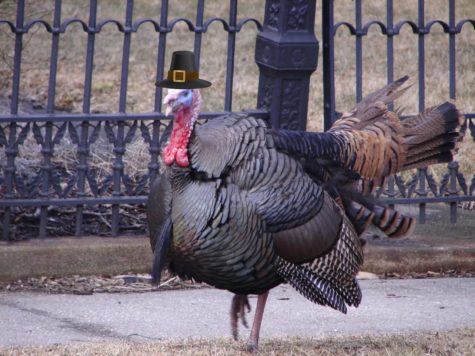 I went on a last-minute trip to Santa Rosa Beach. I was only there for one entire day. It was a little cold, but it was still fun. We got home on Thanksgiving eve, so the next day we of course had the iconic one o'clock dinner. For Black Friday my family and I went to the Mall of Georgia. The deals weren't that good, but I still got myself a few things. 
The first student I asked was Cayden Lowrey. This Thanksgiving he went to Australia. He visited his cool (maybe Australian) Uncle and saw one of many glimmering Australian waterfalls. I want to go there someday. Actually, I don't know about that. Australia has a lot of venomous spiders. Another student who traveled abroad was Morgan Roberts. She went to Tuscany, Italy. Morgan walked to every hotel she stayed at. All of which was about 20 miles from each other. She also drank a lot of cappuccinos and fed goats. 
While a couple of students went abroad, some stayed here in Ringgold. A certain iconic character said, "I didn't do anything." The character was Noah B-ball, and he didn't use the word anything. Which, honestly, isn't out of character for him, if you know, you know. Kelsie Antunes also stayed around here by going to her boyfriend's house. Lastly, a fellow senior, Ella Rambin had a few things to say about her break. "I spent a lot of time with my family. We took a nature walk on Thanksgiving morning, that was fun. I also spent some time with my friends."
Even though this was a little late, I hope everyone had fun on Thanksgiving break. It was fun asking a bunch of people what they did. The answers were very different, which was fascinating, from trips across the world to staying around here.