Totally Emalee: Introducing Emalee Grant
Emalee Grant is a 15-year-old freshman at Heritage High School. Grant graduates Heritage in 2026.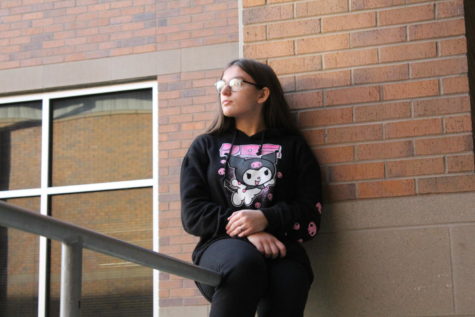 This semester, Grant is taking Journalism, P.E., Algebra 1, and American Government. When asked if she planned to take Journalism again, she stated that she would like to take it again. She also said that she is "really enjoying" it and wants to learn more and thinks she may want to pursue something in Journalism as a career path one day. After high school, Grant would like to go to Dalton State or somewhere nearby and get a good degree. 
Grant currently does not play sports at Heritage but used to play soccer and quit for a medical reason, as well as due to Covid.
When asked what she is motivated by and how, she claimed that it was because of the end result, the feeling when she really wants something and is eventually able to get it.   She said that her dream vacation would be somewhere on the beach or somewhere really nice. And finally, when asked the probably most important question of all, cats or dogs, she responded that she had 1 dog and 6 cats. She also said that the cats that she does have are all outside cats while her dog is very much spoiled. But even with that, she said that in general she would much rather choose dogs than anything else.
In conclusion, Emalee Grant is a good student at Heritage High School and enjoys learning about things and enjoys Journalism and would like to pursue something in that and has a promising future.