Sandwich Artist Extraordinaire: Introducing Hailey Drafahl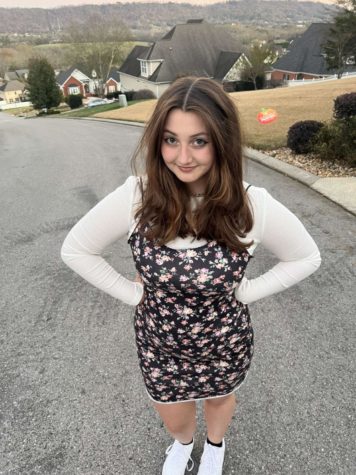 Hailey Drafahl is a seventeen-year-old junior at Heritage High School. Her birthday is October 20, 2005, and she has four siblings: one older sister, two younger sisters, and one younger brother. She also has 5 pets, 2 of them being her cats Jerry and Gracie. Speaking of her cats, when the Drafahl family got their newest cat Gracie, her older cat Jerry got so worked up that he "hiked up his leg and peed on my foot," Drafahl said.
Describing herself in three words, she'd say "expressive, funny, dramatic." Drafahl enjoys school and is currently taking Journalism, Honors American Literature, Honors Chemistry, and Economics. She is excited for senior year and is setting up to take Dual Enrollment, although she is unsure about what career to pursue. "I want to be a therapist, but just because I like to know about people's lives," she said. Drafahl's current career is being a "bomb sandwich artist" at Subway. Her favorite sandwich to make is a steak and cheese sandwich on Italian bread. Drafahl's dream life is to attend college somewhere in New York and pursue a career in psychology–or be a trophy wife and marry very rich. Her current favorite hobbies after school are writing to her boyfriend, who is in training camp for the military, and just chilling at home on her phone. Hailey also wants to note that she recently discovered a love for grapes. Drafahl is a very interesting and funny person to be around and can't wait for what's to come.