A Peek Into the Compelling "Daisy Jones & The Six"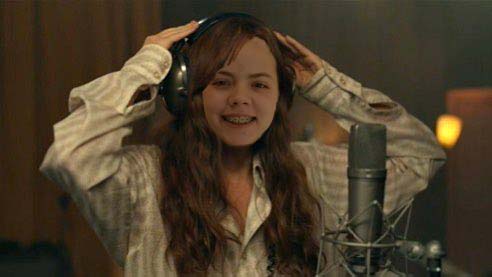 It is rare to find a perfect book. You are considered lucky when you cross paths with this "perfect book." Once you get hold of this book, you are unaware of how much it can transform you. You turn the first page. You find yourself quickly sucked between the pages, entering a whole new dimension. For me, that book was "Daisy Jones and The Six" by Taylor Jenkins Reid. After only a few pages, I was captivated by the early ages of the seventies. I quickly felt connected to the rebelled seventies rock band, The Six, and their collaborator Daisy. The book shares the band's development, from garage concerts to sold-out stadiums everywhere. It also shows the real-life challenges of Daisy. It'll make you laugh and cry all at once. This book takes a glimpse behind the scenes of troubled rockstars, struggling with fame, and their partying addiction. Through a documentary style, Reid has created the perfect book showing the internal and external perspectives of the seventies rockstar life. 
The story of the most popular band in the seventies all started with the enticing twenty-four year old, Daisy Jones, and the notorious twenty-eight year-old, Billy Dunne. Daisy grew up on the Sunset Strip, a neighborhood that is known to be the most iconic place, filled with famous people and places. Daisy roamed around the strip even at a young age. She was a free child. Both of her parents were rich and famous, but terrible people. She had absolutely no parental discipline, and they completely neglected her all her life. This only encouraged the pull towards drugs and partying even as a child. Daisy had always had the advantage of being the most eye-catching woman of her age. Everybody was absolutely stunned by her beauty along with her voice. Although her beauty came with great benefits, it also would be her downfall. While Daisy, as a teenager, was going out every night in clubs, Billy and Graham Dunne were still trying to figure out their way once their dad left. The only thing they had left of him in remembrance was his guitar. They equally fell in love with the instrument fairly fast. This was the starting point of their career as both amazing guitarists. Time went on and they had the significant idea to start a band. Over the years they shuffled through multiple artists, determined to find the perfect fit for their band. The Dunne brothers took a final stick to drummer Warren Rohds, bassist Pete Loving, rhythm Guitarist Eddie Roundtree, and keyboardist Karen Sirko. The Six finally made it out of their garage and quickly began their pathway to fame.
 Daisy is having a rough time making it through life, but she has the support of one person, Simmone Jackson. Simmone is Daisy's best friend and roommate. Daisy spends her time writing lyrics in her notebook. Simone thoughtfully encourages her to actually sing her songs. To Daisy, her voice didn't matter, only the words, but she decided to listen to Simone's suggestions anyways. She puts herself out there. Every producer who wanted to sign with her only wanted to change her music into something that was not her at all. She hated this, and refused to let someone change the way she wanted to produce music.
 Billy falls in love with the beautiful Camilia. They met at a wedding. They get married and start a family. The Six finds a manager, Rod Reyes, and a producer Teddy Price. Billy struggles to continue to be a rightful family man, especially when they go on a small tour.  He battles with drugs and the brutal temptation of other women. Alongside the troubles of Billy and his wife, Graham and Karen also have a hard time with love. Teddy wanted to bring in a female artist to duet with Billy on one of their songs. Teddy suggested Daisy Jones, so he brought her into the studio to try out the duet with Billy. The band was definitely unsure of Daisy at first. They liked her strong personality, but they all were intimidated by it as well. She was the only person willing to stand up to Billy. Billy certainly didn't want Daisy to stay. He saw her as competition.  It was a fight on who gets control, or a final say. However, after they saw how much fame they got after the duet was performed, they knew they had to keep Daisy. After so many late nights staying up spent writing together, their opinions of each other slowly start to change. 
Daisy and The Six created their first album together. They gained international fame and embarked on their first world tour. Billy claims he loves his wife and kids, and would never do anything to hurt them. Yet, he can't seem to get Daisy out of his head. It was clear to everyone, even Camilla, that Daisy and Billy were deeply in love. No one could do anything to stop that. Billy's love would never run out for Daisy, but they both equally knew that he could never give up his family for her. Billy's ego began to grow along with his fame. Eddie has a hard time controlling his excessive anger toward Billy, and Billy's ego. All through the tour everyone in the band battles with their love for each other and their addiction to drugs and alcohol. The band could clearly notice that Daisy wasn't doing well from all the drugs she attempted to hide. It was clear if she didn't put an end to it, they would all lose her. So they all agreed to take a break and cancel the tour. The tour simply could not go on without Daisy. 
All the members of the band go from being the closest family to going off and doing their own things. Now their own friendships were crumbling and coming to an end. They were not only leaving each other behind, but the band that had once brought them all together. Along with the members of The Six, the fans mourned the end of one of the most loved bands of the 70's.
"Daisy Jones & The Six" has been my favorite book for years now. I do not think there was ever a book that truly makes me feel so attached to the 70's. It opens a whole new world full of friendship, love, and rock and roll. The way this book was written made it seem so realistic. It only makes the story even more intriguing, when she includes multiple characters' perspectives. Instead of following one character's storyline, you can follow multiple at once. It's such a creative way to really help you truly relate to all the characters. The book is wild and chaotic, to say the least, but Reid just knows how to grab your attention perfectly. Intertwining everyone's stories amazingly. Every page you turn just urges you to keep reading. Even though the main focus is Daisy and Billy, it still gives us a peek into the whole band; whether that is Eddie's anger issues or Graham's love problems. Reid is an excellent author and has written multiple incredible books, such as "The Seven Husbands of Evelyn Hugo," "Malibu Rising," and "After I Do." Reid wrote these books with so much character it makes them a must-read coming into the new year. However, none of her other books can beat the true connection that she forms in "Daisy Jones & The Six."