MEET THE NEW KIDS ON THE BLOCK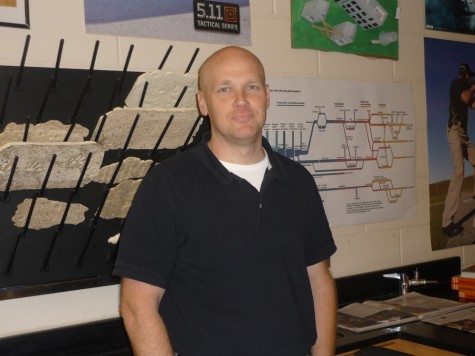 Vaughn Crane, From the Field to the Classroom:
Like some of our other new teachers, this is Vaughn Crane's first time teaching in a classroom. Originally working as a juvenile probation officer and part of the Sherriff's office in Hamilton County for the past 15 years, Crane now gets to see what it is like to instruct. Though this is his first year teaching, Crane is quite familiar with Heritage High. His two oldest boys, Will and Austin, both graduated from Heritage, and his daughter, Emily, is part of the class of 2015. As far as his teaching style goes, he said, "My teaching style would be described by my students. I have never taught before, so the process is new to me. I am a pretty laid back guy, so I assume my teaching style probably reflects that."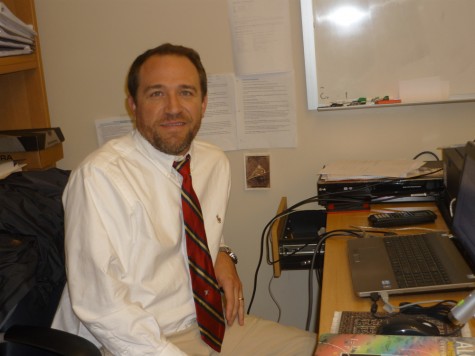 Brian Dodson, Staying Away from Snowmen:
Math is one of those subjects most people don't enjoy, but Dodson is one of those uncommon cases. His interest in math was first sparked by his physical science teacher, Coach Bowers, in the ninth grade. Since then, he has gone on to become one of Heritage's newest algebra teachers and coach for boys' golf. Speaking of the only game where athletes want a low score, Dodson said, "The 1986 Masters got me interested in golf when Jack 'The Bear' Nicklaus won his 6th title. After that, I began playing golf with my father and have never stopped." As far as his coaching style goes, Dodson is simply "an encourager to make more birdies, less bogeys, and stay away from the snow men."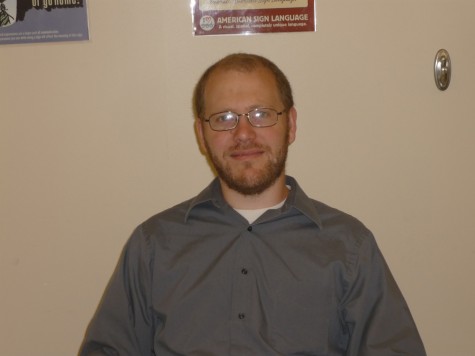 Daniel Eimers, The Interesting Interpreter:
ASL interpreters are part of the ranks of unsung heroes at Heritage. They close the communication gap between the hearing and deaf/hard of hearing. Eimers first became interested in ASL when he had a hearing loss as a child, just like many of his childhood friends. Although his hearing loss was later corrected, he continued to be fascinated by ASL and deafness. Eimers said, "My favorite part of being an interpreter is that I get to be a part of so many different fields. . . I get the opportunity to get a taste of almost every career out there." As a man of Christian faith, which he stated affects everything he does, Eimer tries to do his absolute best in every situation, whether interpreting or anything else.
Coach Kyle Farmer will be featured in Sports in next month's issue.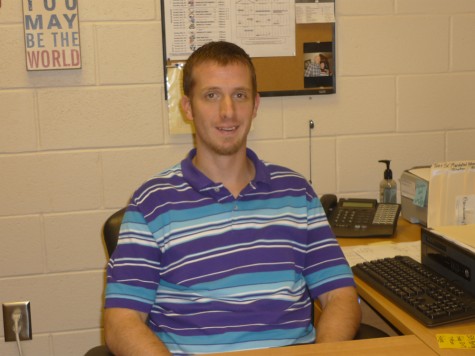 Deston Franks, From Insurance to Counseling:
Excellent school counselors come from several different backgrounds, including 10th grade counselor, Deston Franks. Currently only a part-time counselor, Franks also works as an insurance underwriter at Unum in Chattanooga which is a job he has had for the past 13 years. As one might expect, Franks has always had a passion for helping people. One issue he sees most often in high schools is a struggle with personal identity. He said, "One of my main desires is to help students see who they are and what they have to offer this world. If I build a level of hope within every student to where they know that they matter and that they have an opportunity in life to truly become a story of success, then I will be pleased."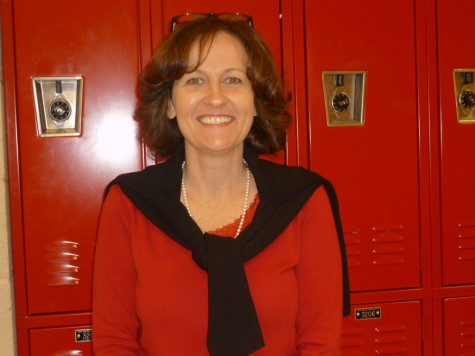 Karen Ferry, The Math Fairy:
Students do not expect to find an aspiring farmer in a math classroom. Karen Ferry is one of Heritage's newest math teachers, and one can find three dogs and two chickens in her backyard. She said, "I would love to live on a farm and own a tractor." She does not spend all her time daydreaming about a farm, however. Ferry is one who is quite passionate about her subject. This love came from her talent for math from a young age, and was confirmed after taking an introductory class about education. She said, "I was hooked. I have been teaching for 22 years and I have enjoyed every single year. I must have found my path." This high energy and occasionally loud teacher is always running around and is willing to try new activities in class.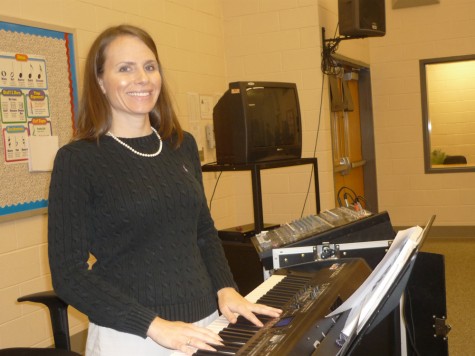 Jennifer Hamilton, The Chorus Guru:
Jennifer Hamilton is our first new chorus teacher since the school has opened. Her passion for chorus stems from her time with her middle school chorus teacher, Jim Dardy. She taught in Virginia before moving to Georgia for her husband's job at Erlanger. Once coming here, she became a part time piano instructor and is now ready to teach in the classroom again. She loves working with kids and enjoys the types of music she is able to do with them, her favorite genres being classical and ac capella. She describes her teaching style as demanding in the sense that she works her students for the entire class period and wants them to be the best they can be. Hamilton teaches students concepts such as music theory and music appreciation as well as prepares them for upcoming concerts.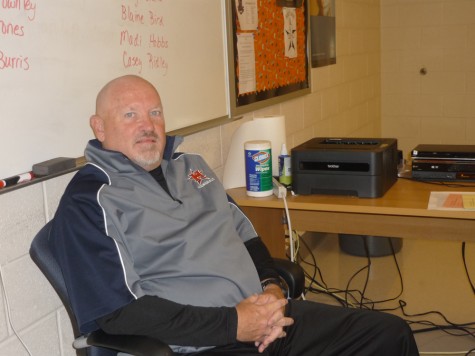 Chuck Janow, A Passion for Football and Health Occupations:
Chuck Janow said, "Football is a game about life." Such a statement leaves those who don't share his passion for the sport bewildered until they hear his explanation. He also said, "Football is a game of life in that there is much pain and sacrifice associated with it. There is a bond that forms with teammates in football that in my opinion is not shared in other sports." Along with football, Janow is passionate about teaching health occupations. He enjoys jobs that make a positive impact on society. As far as his past goes, Janow said, "Nine years ago I had a series of events in my life that I realized or interpreted as God pushing me in a direction. I left a high profile and popular job to coach and teach. I have never regretted that choice. I felt that God was pushing me towards a mission field and leading young people was the mission. Through my other line of work, I had seen young people killed and injured and their lives and their families lives destroyed so I thought I would approach it from the front end as opposed to after the fact."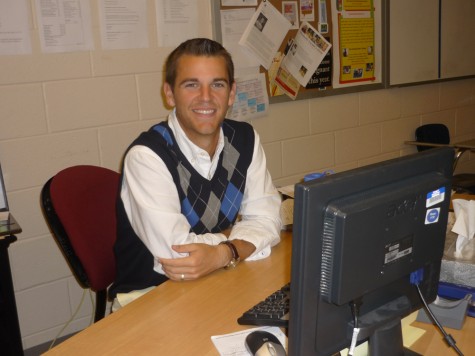 Jake Ledbetter, First year in the Classroom:
Though this is not his first year teaching, this is, however, Jake Ledbetter's first time working in a conventional classroom. After earning his degree in Health and Human Performance at UTC, he taught physical education at Lakeview Middle School. This year, he is getting used to the changes that come with teaching health class rather than physical education. He said, "I love the responsibility of having my own kids in my own classroom and being able to really teach and see improvement, but I do miss the gym. I miss the competitiveness of the kids and getting to have fun while getting good exercise with them." Ledbetter is also one of our newest football coaches. Through coaching, he hopes to make a difference in the players' lives just like his coaches did for him.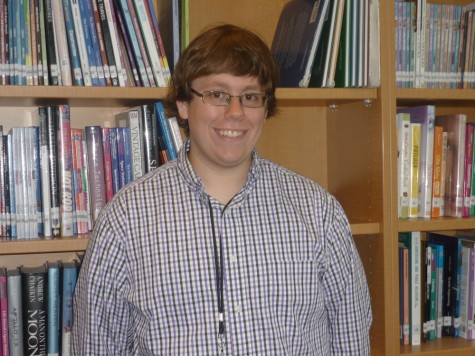 Garrett Peace, The First Alumni:
Due to the relatively young age of Heritage High, this school has never had an alumni come back to teach until this year. A graduate in 2010, Garrett Peace went on to earn a degree in English with a minor in secondary education, graduated from Berry last May. He now co-teaches with Stephen Bruce, Robyn Hope, and Aime Welch. He finds it interesting and rewarding to expose students to the things he loves, especially works of literature. He said, "I personally believe we can learn a lot, not only about other cultures and other people from works of literature from around the world, but literature also makes you more empathetic and an overall better person because you're being exposed to their viewpoint." If you want to get an idea of Peace's taste, just look at Wayne Ingle. Peace said, "I'm pretty similar to Mr. Ingle to be honest. Our tastes align a lot."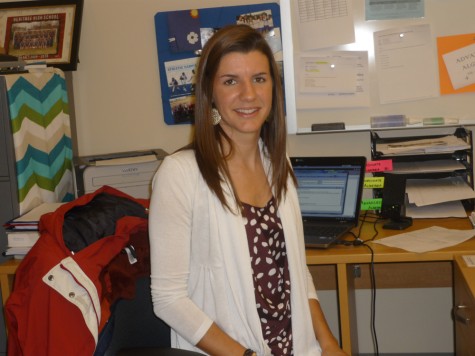 Desiree Robinson, Back from Hawaii:
As much as the majority of students love living in Ringgold, Georgia, who would ever choose this over Kona, Hawaii? After teaching there for two years, that is exactly what Desiree Robinson did. Previously teaching at Heritage, Robinson is back again to teach math and coach girls' soccer. While at the big island, she was the only math teacher, making her the entire department. She has noticed some major differences between the culture of Kona and Ringgold, saying, "It's a place where no one really says goodbye . . . in fact, I would often catch up with some of my students, their parents, or other teachers out in the ocean surfing together . . . employees would have what they call "board meetings" where they would discuss work while surfing and count it as being on the clock! I'm excited to be back, though. I mean it has to say something that I came back from Hawaii, right?"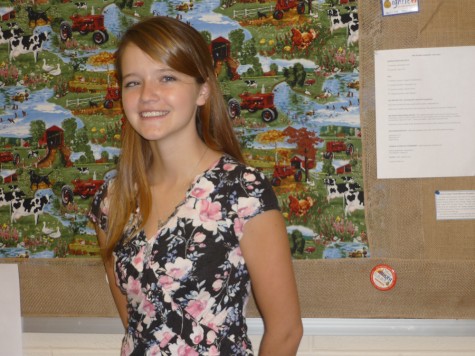 Megan Shearer, Farm Girl From Kentucky:
People may wonder why a former waitress from Sonny's Real Pit BBQ with an unbelievable amount of patience and hardcore sarcasm would come to teach agriculture, but Megan Shearer has more experience in the field than most. Growing upon a 120 acre fully operational farm in Waco, Kentucky, The family grew about 5 acres of tobacco every year until Shearer's sophomore year of high school. Her dad took the tobacco buy-out in 2007, which helped them re-vamp the farm into more of an animal production type setting. Needless to say, Shearer has plenty of hands-on experience. Seniors students may be most interested to here this: "I attended Eastern Kentucky University in Richmond, Kentucky.  I stayed home for college and commuted every day, but I graduated debt-free!" Practical choices make the impossible quite possible when it comes to student debts.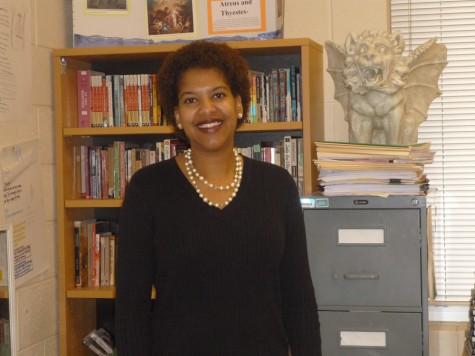 Rhonda Sixto, A Love for Literature:
Most freshman and sophomores see her as a familiar face, but to the rest of us, Rhonda Sixto is the newest member of the Heritage family. Wife of Dave Sixto, one of Heritage's technology assistants, the two met while studying at UGA and living in Myers hall. Originally friends, their relationship blossomed into something more about three years after they met. Sixto first taught in Atlanta at schools like Five Forks Middle School, Osborne Middle School, and Meadowcreek High School. After the Sixto family moved to Ringgold, she taught at Heritage Middle School for two years. While there, she and some other students started a book club, an idea continuing this year at Heritage High with meetings every other Wednesday during the first half of lunch.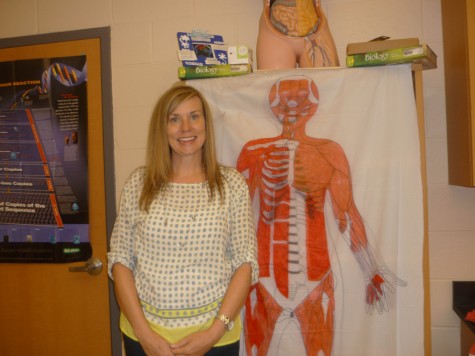 Dana Wilson, Entertaining Entomology:
Sometimes all it takes is one bug to change someone's life. Dana Wilson, coming to us after teaching at Ringgold High School, is Heritage's newest biology and human anatomy teacher. Science teachers almost always come with a unique story. She said, "My father is a biochemist and my mother was a nurse, so I was exposed to science at an early age. I remember looking at my father's entomology books as a young child being so fascinated by all of the bugs!" As a teacher, she is constantly inspired by her students, having many memories of students truly understanding a topic or doing extra research on their own on something that interests them. Wilson talked about her teaching style saying, "I feel that if we are having a good time learning the standards that they will become long term memories for the students."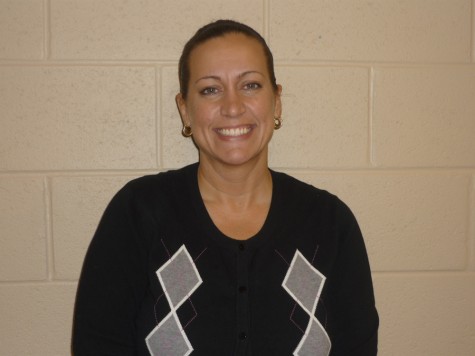 Karen Wolfe, The Wolf from Heritage Middle:
Karen Wolfe is another teacher who has made the switch from Heritage Middle School to Heritage High School, but she is one who even seniors are familiar with. Before teaching at the middle school for eight years, Wolfe taught at Red Bank High School for six years. Her love of math comes from the way she approaches the subject. She said, "I have always enjoyed math. It is like a puzzle with pieces that you add to your collection with the more math classes you take. The puzzles get more interesting, and you develop more means of attack." Wolfe is one to always find the lesson in whatever happens, such as when the Chattanooga Times Free Press used a Facebook picture of her on the beach when she did not get one to them in time. Through that story, she warns students about how Facebook pictures could appear in unexpected places.