OSCAR NOMINEES: 2015's BIGGEST SNUBS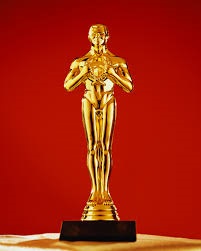 Oscar Nominees: 2015's Biggest Snubs
The 2015 Oscar nominations were announced this past Thursday, January 15. Many who watched or have seen the nominations were left with some surprises, along with several snubs as well. Obviously, everyone has their own opinion on who should and shouldn't have been nominated this year, but there are some specific people and films this year that most people would agree just did not receive the credit that they deserve. The question remains: what went wrong in the Oscar nominations that have left such an enormous amount of buzz about this year's snubs?
Starting out with a fairly huge snub as some people see, actress Jennifer Aniston did not receive a nomination this year for her highly praised role in the drama film, "Cake." Marion Cotillard, however, did receive a nomination for her role in "Two Days, One Night," bumping Aniston out of the running after she was the first name to be read in the Best Actress category. Failing to include Aniston in the list, the 2015 Best Actress nominations include Cotillard, Felicity Jones in "The Theory of Everything," Julianne Moore in "Still Alice," Rosamund Pike in "Gone Girl" and Reese Witherspoon in "Wild."
Secondly, a huge snub that left people outraged was the "The Lego Movie's" failure to receive a nomination for Best Animated Feature Film. As for the box office, the movie was a huge success; along with the reviews from critics who raved about the film. However, the movie received no recognition or nominations in the Oscar competition. This category's nominations consisted of the films "Song of the Sea," "The Tale of Princess Kaguya," "The Boxtrolls," "Big Hero 6" and "How to Train Your Dragon 2."
However, the biggest snub of 2015 may be the fact that all 20 leading actor and actress, and supporting actor and actress nominations, all consist of people of the white race. These nominations will make this year the first time since 1999 that no one of colored race was nominated for any acting categories.