HOT BURGERS AND HOT KEYS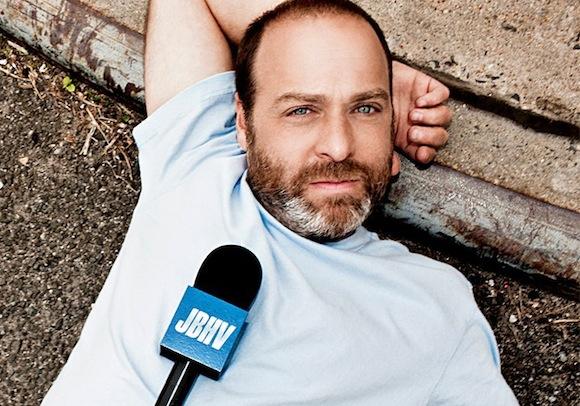 Jon Benjamin could possibly be the greatest comedian of the last ten years, with a slew of successful voice roles under his belt. From shows like "Archer" to "Bob's Burgers," as well as my personal favorite with his role as Coach McGuirk, "Home Movies," and even a short run on Demitri Martin's Comedy Central show, Jon Benjamin has proven to us that he definitely has the chops to make some hilarious voice roles. But recently, Jon has taken up another hobby: jazz piano. Jon decided to release a jazz piano record, but here's the catch: Jon doesn't know how to play jazz piano, so his new record under the name "Jon Benjamin – Jazz Daredevil" is certainly an adventure to be experienced.
The album opens with Benjamin calling Satan himself (Aziz Ansari) and asking for the talent to play jazz piano in exchange for his soul. After being denied by The Dark Lord, Jon takes matters into his own hands and decides to play anyway. Jon's piano playing can be described as a bit like watching a drunken man try and control the Mars rover. He plods along, somehow staying on beat, but still managing to be completely out of key for the entire album. There are points when it seems like Jon has simply given up on staying with the other instruments' playing, and decides to slam different keys or play the same key over and over again for two to three minutes. At some points during other performers' solos, Jon will yell out various names to people that aren't even playing on the record, causing you to wonder just how wrong this jazz piano album can actually go. This is a record that shows Jon Benjamin in his most primal state, transcending the jazz (and comedy) norms by playing the most ridiculous jazz piano possible, and still being pretty darn funny while doing it.