SCAMANDER AND THE BEASTS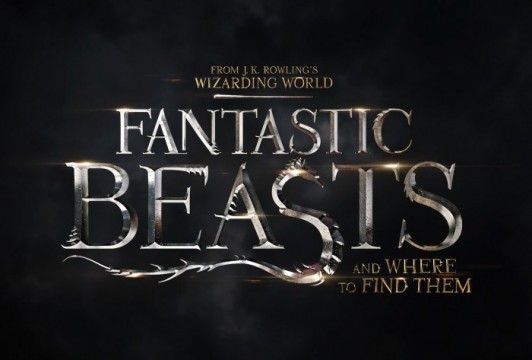 The last "Harry Potter" movie was released back in 2011 and left fans wondering whether or not we would see anymore of of J.K. Rowling's work. A film adaptation of one of the books Harry Potter used at Hogwarts, "Fantastic Beasts and Where to Find Them," was announced back in May of 2014. This "Harry Potter" prequel is set in 1920s New York where Newt Scamander (Eddie Redmayne), a magizoologist, must track down and capture magical monsters and beasts that have escaped.
Sneak peek pictures from the film and an announcement trailer have been released, but we haven't seen much of anything else until now. On Sunday, April 10, a teaser trailer for the film was released during the MTV Movie Awards. Before airing though, a magical opening for the trailer was put into play. The whole set for the Movie Awards was transformed into 1920s New York. Performers walked in from many directions each carrying a briefcase. They all walked up on stage and then opened their briefcases and quickly closed them. All of a sudden Eddie Redmayne arose from inside one of the briefcases to introduce the exclusive footage. All I can say is that the trailer was spine-tingling and made me very excited, considering that I'm a Potterhead. I'm anxious to see how the American wizarding world is going to be portrayed in the movie as it is very different from the European wizarding world. I'm also anxious to find out more about the backstory behind Dumbledore's fondness for the skilled magizoologist that was ex"spell"ed, see what I did there, from Hogwarts. Hopefully I'll find out when the movie comes into theaters on November 18, 2016. Also, check out the trailer on YouTube or other various websites.