QUEEN INTERVIEW: THE INSIDE SCOOP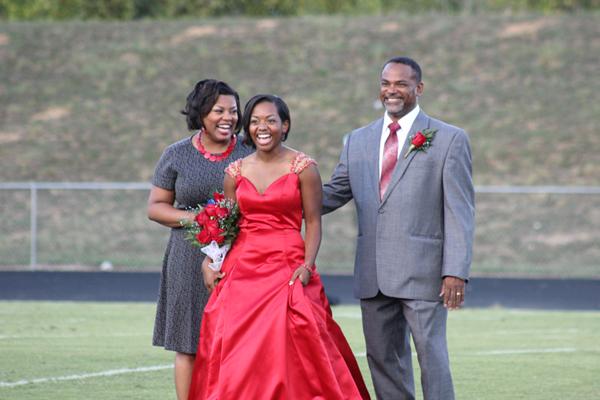 "The General Journal" is immensely excited to bring you an inside interview with the 2016 HHS Homecoming Queen, Maya Jaffar. Our staff writer Ian Shank received the inside scoop.
Ian Shank: What was going through your head when you were crowned queen? Did you think that you were going to win?
Maya Jaffar: Honestly, I was in major shock. My family and I were actually just enjoying ourselves when my name was called. It was very surprising. I had hoped I was going to win, but I certainly had no idea.
IS: If you were to choose the queen, who would you have picked?
MJ: Really, every girl on the court was awesome. I think the court was a very sincere and genuinely nice group of girls. Any one of us would have been a great representative for Heritage High School.
IS: How would you have felt had you not won?
MJ: I was super excited to win, but if I hadn't, I would still be proud and honored to be a part of something so awesome.
There you have it, the uncensored interview with the queen herself, Maya Jaffar.