LOCAL CELEBS HELP CLOSE UNFINISHED WEEK AT HHS
HHS capped off a very successful week of UNFINISHED with students having the chance to sport a semicolon temporary tattoo.  Local educators and community figures were on hand to "ink" the students and teachers as a reminder that our lives are not finished sentences; there is much more to live for!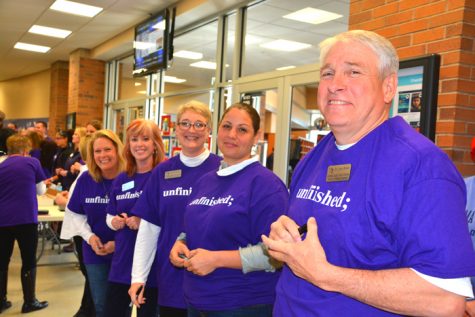 When educators become tattoo artists …
Coach Beagles inks a student.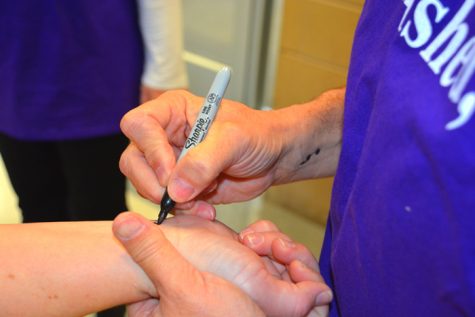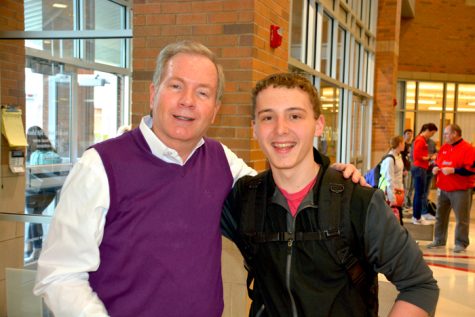 Local radio/TV star David Carroll is a longtime friend of HHS.