EDITORIAL: SECURE IN MY MASCULINITY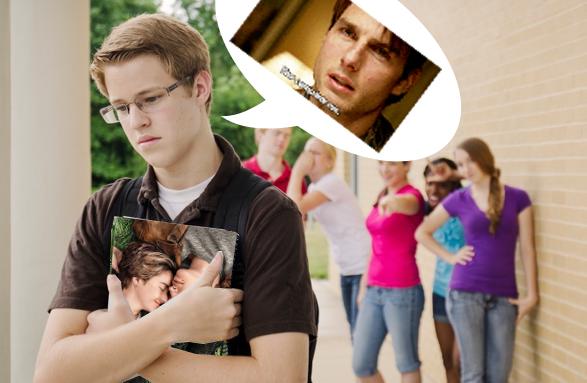 I have always considered myself kind of a movie nut. When I'm bored or just need to avoid responsibility, I always cut on Netflix or pop in one of my DVDs of my favorite movies. I'm a huge fan of thriller movies, and comedy movies. My favorite movies of all time are "The Usual Suspects," "Fight Club," and "Primal Fear." When it comes to comedy, I don't have any specific movies; I just have some favorite actors: Adam Sandler and Jim Carrey movies are always my go to when I need a good laugh. Now I like all sorts of movies outside of these two genres: dramas, sports, sci-fi, and "chick flicks." Yes, I love myself a good chick flick or romantic comedy. Most guys don't want to admit it but a good chick flick is something all of us can enjoy.
When I think of a romantic comedy, the movies "Jerry MaGuire," and "Hitch" come to mind. These two movies are fantastic and extremely well made. "Jerry MaGuire" is movie starring Tom Cruise and it's about a prominent sports agent who decides he wants to start working with less clients so he can more caring towards them. Well his boss at his sports agency doesn't like this idea because it means less money so they end up firing him. He turns around and opens his own agency with his soon to be wife. They fulfill the dream of being closer to their clients as they only have one, Arizona Cardinals WR, Rod Tidwell. This movie follows Maguire's relationship with his wife and his relationship with Tidwell. In the end when Maguire's wife utters the words, "You had me at hello," had me holding back tears. I'm not afraid to admit that. It was a fantastic movie that I can watch endless times and never get tired of it. "Hitch" is a movie about Will Smith as a relationship consultant, which is someone who helps guys who can't really talk to girls, get the girl of their dreams. The movie follows Smith's character, Alex Hitchens as he helps a client get the girl of his dreams and as he falls in love himself. It is a great movie that doesn't really have any tear jerking parts in it. Instead, it's filled with laughs.
Now, rom-coms aren't the only chick flicks I like, you know that movie "The Fault in Our Stars"? Well, most guys were all manly and refused to see it, I wasn't one of those guys. When the movie came out on DVD, I went onto a movie streaming site and watched it. It was a fantastic movie that had me on the brink of tears plenty of times. I highly suggest every person watches this movie because I know you will love it. There are so many other "chick flicks" that I love but I won't go too deep into it. You can make fun of me all you want but deep down, you know you love chick flicks as well.