A LEAGUE OF CHAMPIONS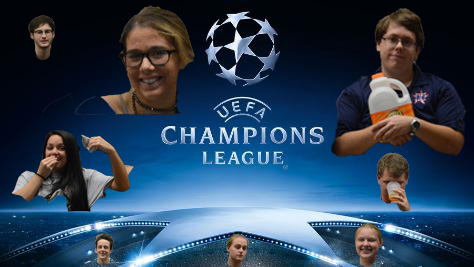 With the start of the Champion's League on Tuesday I figured a review of the scores and event would be a good idea. There were some big matches to start off the tournament like Barcelona vs Juventus and Roma vs Atlético Madrid.
The first match to take place was Chelsea vs Qarabag FK. Qarabag FK is kind of a nobody team, Chelsea easily won the game 6-0. The next game to take place was Olympiacos vs Sporting Lisbon, that match ended in a 3-2 victory for Sporting Lisbon. Barcelona and Juventus was one of the biggest matches of the first round and that game ended with a 3-0 Barcelona win with Messi scoring his first career goal against Gianluigi Buffon. Atlético Madrid traveled to Rome to take on Roma and that game ended in a 0-0 draw.
Celtic took on a Paris Saint Germain team in Glasgow with an overwhelming attack and unsurprisingly Paris Saint Germain put 5 goals past the Celtic goalkeeper, Craig Gordon, for Celtic's biggest European defeat ever, a 5-0 Paris Saint Germain win. German heavyweights Bayern München took on Anderlecht at home and came away with a 3-0 victory. Even though Bayern were helped by the sending off of Sven Kums, they still played extremely well and deserved the win. In Manchester, Manchester United took on Basel in the first round. Manchester came away with an expected 3-0 home win. One of the closer matches of the week was Benfica and CSKA Moskva. All of the goals came in the second half, and CSKA Moskva came from behind to take a 2-1 victory and the 3 points in Portugal.