PENGUINS AND ANTARCTICA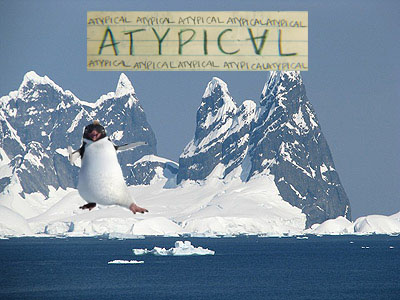 Hang on for a minute...we're trying to find some more stories you might like.
A new series among Netflix has got viewers laughing and beginning to understand a certain condition; that series would be called "Atypical." This series is about a teenage boy named Sam who has autism, and his family helps him with his everyday routine. Sam is a very smart kid who makes straight A's, loves talking about penguins and Antarctica, and has finally decided that he needs a "practice girlfriend." He goes through his everyday life along with his family, a sister who is a soccer player, a mother who is struggling, as well as his father. Sam sees his therapist many times during the week and seeks her help, and he goes to his best friend Zahid for help too. Zahid seems to be putting him in the wrong direction sometimes, because he is a bit of a player, and his therapist, Julia, can't give him good advice because she is going through a breakup with her boyfriend. So Sam is stuck with Zahid and the list he made in order to get a practice girlfriend. Later on he does get a girlfriend, Paige, and learn what it's like to have a girlfriend. Sam will continue to go through both struggles and to learn new things throughout both life and his "practice girlfriend."
My own opinion about this series would have to be that it is fantastic. I loved the characters that were seen throughout it, especially Sam, Paige, and Zahid. They all made me laugh from their jokes and how they both see and do things. One thing that I truly loved about this series was that I learned some things about kids who have autism. I've never known much about it, and this show has helped me see what comes along with autism. This series is amazing, humoring, romantic, heart-felt, dramatic, and, above all else, a series to learn from. I truly hope that they will continue this series and make it even more interesting.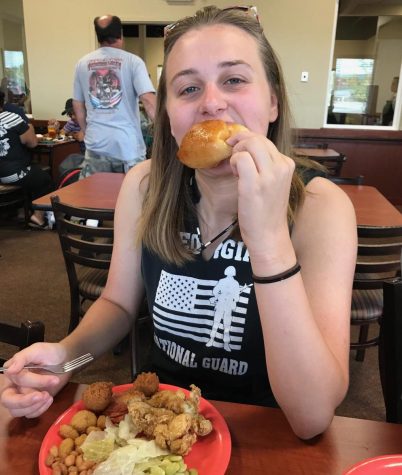 Lauren Gruenberg, Entertainment Writer
Lauren Gruenberg is a senior at Heritage High School, and it's also her first year as a contributing member of The General Journal staff. She has lived...