MAY THE FORCE BE WITH RIAN JOHNSON
Hang on for a minute...we're trying to find some more stories you might like.
On Thursday, November 9, Walt Disney co. CEO Bob Iger announced the Disney and Lucasfilm will develop a new trilogy of "Star Wars" films that will not focus on the Skywalkers. Disney released a statement saying, "Johnson will introduce new characters from a corner of the galaxy that Star Wars lore has never before explored." This trilogy is being crafted together by none other than Rian Johnson, the director of the smart 2012 sci-fi film "Looper" and this year's upcoming "Star Wars" film "Star Wars: The Last Jedi." Lucasfilm and Disney must have a tremendous amount of faith in Johnson, considering no one has seen "The Last Jedi" yet. Lucasfilm's Kathleen Kennedy said, "He's a creative force, and watching him craft 'The Last Jedi' from start to finish was one of the great joys of my career. Rian will do amazing things with the blank canvas of this new trilogy." Johnson is reported to be writing and directing the first film in this trilogy alongside producer Ram Bergman. In a statement, the duo said, "We had the time of our lives collaborating with Lucasfilm and Disney on 'The Last Jedi.' 'Star Wars' is the greatest modern mythology, and we feel very lucky to have contributed to it. We can't wait to continue with this new series of films." As of right now, details are unknown about what the upcoming trilogy will be about, but many are speculating that it will take on the material of "Knights of the Old Republic." No release dates have been set for the newly announced films.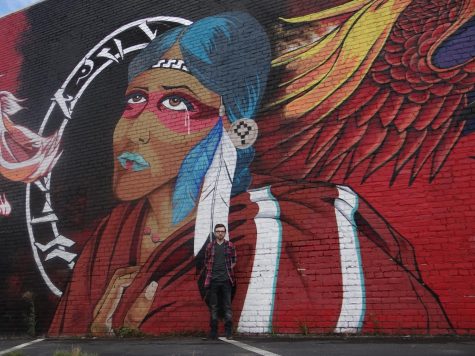 Ian Shank, Entertainment Writer
This is Yearbook Editor-In-Chief Ian Shank's sixth time in Heritage's Journalism class. Having been a participant in the organization since freshman...