A BETTER FUTURE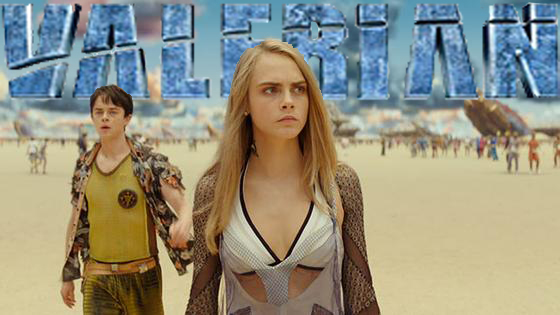 A question that has been asked for quite a long time is: "What will the future hold for mankind?" Well, there are people who give many different ideas of what it might hold. There could be flying cars, buildings that move, see-through phones, robots with advanced minds, and computers that can talk back to someone. One of these people who have thought of such things is Pierre Christin, who wrote a French science fiction comics series called "Valérian Et Laureline" (or as it's known here in America, "Valerian and Laureline"). After he wrote this series with his partner Jean-Claude Mezieres, who illustrated the comic, it was later turned into a movie. Director Luc Besson was able to turn this comic series into a movie, and it was fantastic!
The movie is set in the 28th century and is based around two main characters, Valerian (Dane Dehaan) and Lauraline (Cara Delevigne), who are two agents of the International Space Station that holds various races of aliens from all around the universe. Valerian is a hotheaded Major who finds himself, along with the help of his partner Lauraline, trying to find out the secrets that lie within the very center of the space station and to uncover the truth that has been hidden. The two partners go through a dangerous journey to reveal the truth and to do what is right. With Valerian being the strict soldier that he is, will he be able to do what is actually right?
Is the movie worth watching? I most certainly think that it is! The movie has so many exciting and thrilling moments throughout the movie. There's so much world building in this film with the technology, creatures, and locales in the film.  If there are people out there who enjoy a movie with action and humor, then I would highly recommend this movie. This movie just makes people wish that the future would hurry up and get here.