NO ESCAPE FROM CRITICISM
Hang on for a minute...we're trying to find some more stories you might like.
Everyone has an unhealthy habit: whether it be biting their nails or drinking five cups of coffee in the morning.  For Jennifer Lawrence, her unhealthy habit was reading the reviews for her latest film "mother!" In an interview with Adam Sandler on "Actors on Actors," Lawrence revealed that then-boyfriend and director of "mother!" Darren Aronofsky, started reading the reviews to her. She quickly found it to be unhealthy. "I finally was just like, 'It's not healthy. Neither of us are doing it because if I read it, I start getting defensive.' Especially because it's my man," she explained. "I don't want to sound in an interview that I'm defending what we're doing in any way. It's awesome, what we did. Some people hate it and the people who hate it really hate it. But it's nothing that needs to be defended and if I read a negative review, I just feel defensive." If that wasn't already too much of "mother!" for her, when dating, Aronofsky would constantly talk with her about "mother!" "We'd be on the tour together. I'd come back to the hotel, and the last thing I want to talk about or think about is a movie," she revealed. "He comes back from the tour, and that's all he wants to talk about and I get it. It's his baby. He wrote it. He conceived it. He directed it. I was doing double duty trying to be a supportive partner while also being like, 'Can I please, for the love of God, not think about 'mother!' for one second?'" She has since split with Aronofsky. Back in September when the film was first released, the film received a cinemascore of F. This was no shock to Lawrence. "We knew that it was divisive. That's what was so exciting. Everybody is going to feel something. It's going to create a conversation. It's going to create a controversy. Nobody is going to leave not getting something from it." "mother!" is available for digital download on iTunes on December 5 and available to own on 4K, Blu-ray, and DVD on December 19.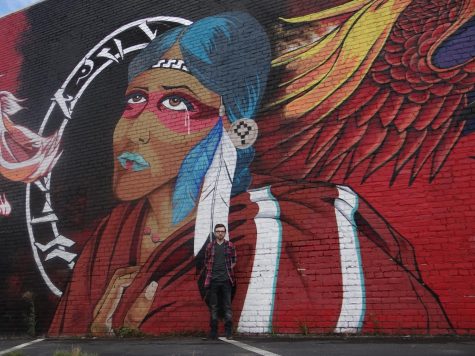 Ian Shank, Entertainment Writer
This is Yearbook Editor-In-Chief Ian Shank's sixth time in Heritage's Journalism class. Having been a participant in the organization since freshman...