ALL STARS, ALL-STATE
Hang on for a minute...we're trying to find some more stories you might like.
Recently, Heritage High has shown that it holds some tremendous athletes in its facilities as several football players have been selected to be in Georgia's All-Star football team, among many other impressive awards. These shining stars were not only spectacular players, but incredible leaders supporting and encouraging their teammates both on and off the field and always taking charge and doing everything at 100 percent. These players include Luke Grant, who was selected as an all-state wide receiver, Zach Goins as a defensive lineman, Zaine Burton as a linebacker, and Ryan Carter for punt/kick returner. This is actually the second time that Ryan has been selected for an all-state team, so this is a very big moment for him. These players were not the only ones to win awards, however many more players like Ridge Perkins won all-region for their positions, which just goes to show that if you work hard and stay determined then you will be rewarded for it. One player on the field event went above and beyond and managed to maintain and even exceed in their academics while still working hard at the sport. This man is Chase Crosslin, and the fact that he won this award and that he was the only one to win this is proof that he is a extraordinary player and that he has extreme talent to be able to balance sports and school so well. These awards have been well-earned and it makes a man think that when it comes to football, there are no better players than the ones at Heritage High School.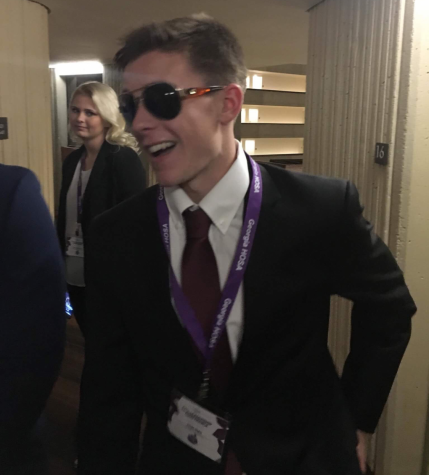 Cade Ogle, Sports Writer
Cade Ogle is a fun-loving 18-year-old who loves to make others laugh. Cade enjoys the finer things in life, such as sleeping and video games. He also enjoys...