THIS IS NOT AN ARTIST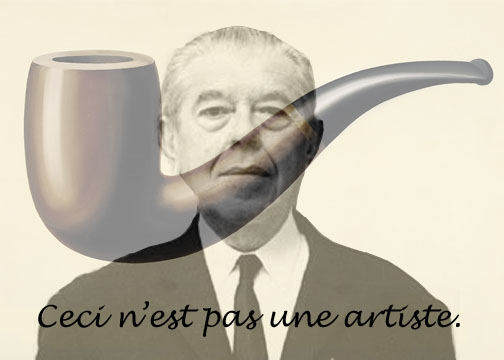 Surrealism is probably my favorite art movement. It's metaphysical in the way it handles difficult ideas with improbable and fantastical application, yet it's more grounded than actual modern abstract art. There's no soul searching in splatters of seemingly random paint. Surrealism gives you a beautiful, improbable image and just asks you to ponder. My personal favorite surrealist artist stands as Rene Magritte and his wacky yet simplistic style.
Magritte and his work are extremely interesting. He's the first artist or the first well-known artist who prioritized concept over technique. Now, his technique wasn't bad in any way, but the ideas and meaning of the art stood on their own better than the strokes of the brush. Take one of his most well-known works: "The Son of Man." It's a painting of a man in a bowler hat and suit with a bright, green apple covering most of his face. From a technical standpoint, the image is boring. The subject is smack in the center and there really isn't anything dynamic about him or anything around him, save for the apple. Again, there's nothing wrong with it. You can easily tell that Magritte put effort into his craft, and it payed off. The image is pretty. However, you can also easily tell that wasn't the point. This painting is making a statement; it's asking you to interpret it. It's nice to look at, yes, but there's something more there.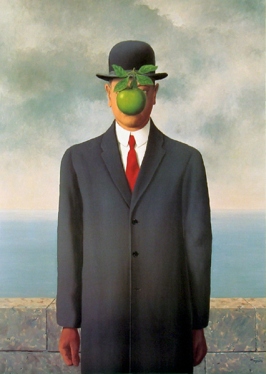 Another work of his I really love is one titled "The Treachery of Images." It's a plain painting of a pipe with the caption, "Ceci n'est pas une pipe" which, when translated from French, means, "This is not a pipe." If you can't tell, it's a very meta painting. What's most interesting about it isn't the image itself but what it's asking. It's one of those things that make you really think about what you're really seeing. Even if it looks like a pipe, is it really one? Does the caption have merit, or is it simply a red herring? Is it not a pipe but instead just pipe-like? Is it something more, something less? Something entirely different? While Magritte has his opinions about his work, it's really something that asks the viewer to come to their own conclusion. It goes beyond the painting itself, reaching into some higher thinking. That's the beauty of Magritte, as well as most surrealist artists. It's amazing how they can transform art into more than just a flat drawing on the wall and challenge our perception.