EXPECT THE UNEXPECTED
Hang on for a minute...we're trying to find some more stories you might like.
On February 4, the Philadelphia Eagles took on the New England Patriots in Super Bowl 52. The game was played in Minneapolis, Minnesota at the U.S. Bank Stadium with 67,612 people in attendance. While many expected the Patriots to come out with their sixth Super Bowl win, that was not the case. The Eagles were the ones who left with the Vince Lombardi trophy. The Eagles took an early lead with rookie Jake Elliott's 25-yard field goal. The Patriots eventually countered that by making a 26-yard field goal with 4:17 left in the first quarter. Then, the Eagles got the first touchdown of the game to make it 9-3 going into the second quarter. LeGarrette Blount ran a 21-yard touchdown for the Eagles, but missed the two-point conversion. The Patriots got some more points on the board with a field goal by Stephen Gostkowski. Both teams scored touchdowns toward the end of the second half making the score 22-12 going into halftime. During halftime, however, we got a fantastic performance by Justin Timberlake that featured many of his classic hits plus new ones and a tribute to Prince. Anyway, the Patriots scored early on in the third quarter of the game with a touchdown by Rob Gronkowski. The Eagles scored a touchdown later on and then the Patriots countered it with one of their own towards the end of the third quarter. In the fourth quarter, the Eagles' rookie kicker, Jake Elliott, made a field goal to make the score 32-26. The Patriots were behind the entire game until they took the lead in the fourth quarter with a touchdown by Rob Gronkowski. They eventually lost this lead whenever Zach Ertz scored a touchdown for the Eagles with a pass from Nick Foles. Then, rookie Jake Elliott scored yet another field goal from 46 yards away to make it an eight point game. Tom Brady tried to get the Patriots back down field, but only got them to midfield before time ran out. In the end, the Eagles won their first ever Super Bowl with a score of 41-33.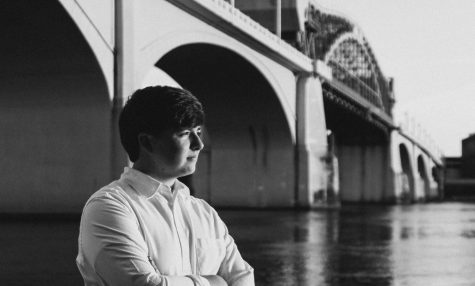 Vinson Veal, Sports Editor
Vinson Veal is a senior here at Heritage and also dual enrolls at Dalton State College. This semester marks his third semester as part of the Journalism...