A "LEGEND" IN THE MAKING
Hang on for a minute...we're trying to find some more stories you might like.
Country music is famous for telling stories, and people tend to either love or hate it. Usually, the songs tell stories that people feel they can relate to, which is why people love it. However, it isn't always believable, which is why people hate it. Sometimes, the singer doesn't really sell that they've been through what they're singing about, and that makes it hard to relate. Kelsea Ballerini is an exception to this unfortunate trend. The singer-songwriter is quickly climbing the country music charts with her diverse discography. Ballerini's first album, "The First Time," chronicles hope, through songs like her hit singles, "Love Me Like You Mean It" and "Dibs, and heartbreak through songs like her number one single, "Peter Pan," "Stilettos," and the title track, "The First Time." In her sophomore album, "Unapologetically," Ballerini tells stories of loss, life, and love. "Miss Me More" is about leaving a toxic relationship and living your life. With lyrics like, "I forgot I had dreams, forgot who I was before… I thought I'd miss you, but I miss me more," she sets herself free from the person she once loved and learns to love herself. In "Get Over Yourself," Ballerini shatters the ego of the boy who thought he broke her heart. She tells him that she doesn't "care enough to hate you, so I'll even wish you well". Songs like "Roses" and "Legends" tell stories of love lost, but not forgotten. With songs like "Music," "End of the World," and title track "Unapologetically," Ballerini expresses her own love in many different ways. Inspired by her husband, Morgan Evans, each song in the love chapter of the album is more beautiful than the last. Even if you aren't a fan of country music, learn the name Kelsea Ballerini because you'll be hearing it a lot soon.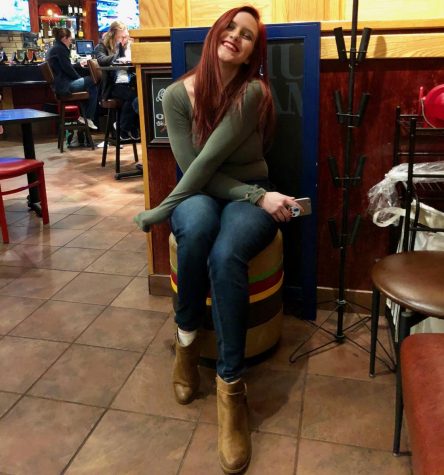 Hannah Wann, Entertainment Writer
Hannah Wann is a senior at Heritage High School. This is her second semester in Journalism and writing for "The General Journal" but her first time...