THE HOSTS WITH THE MOST
Hang on for a minute...we're trying to find some more stories you might like.
Heritage High School hosted its tenth annual talent show  two weeks ago, and the turnout was great! Rick Blaylock has already covered the overview of the show, from singers to instrument players to lip syncing comedies, but it's time to dig a little deeper. One of the new things introduced in this year's show was the presence of two witty and wisecracking hosts, seniors Caleb Atkins and Gracen Shook. They served to announce each act as they came on, and they also provided some commentary to fill in the silence between setups as the curtain was down. Atkins had even participated directly in the show, lip syncing and dancing with senior Noah Sims and performing in the large musical group. When asked about his overall experience, Atkins had this to say: "It was really cool. I liked hosting and performing in two acts a lot this year. It's the most I've ever done."
Atkins also recounts some small struggles. There were a few behind the scenes act changes and technical issues which he admitted made it "just a little crazy," but they powered through it and gave us some excellent entertainment. This year's talent show was different than any other. It was bigger and better than ever before. With lots of great acts and talented people, I think we can all agree that this year was a success. Atkins put it best: "This show was the best we've had out of the three years I've helped with it. I'll miss it a lot."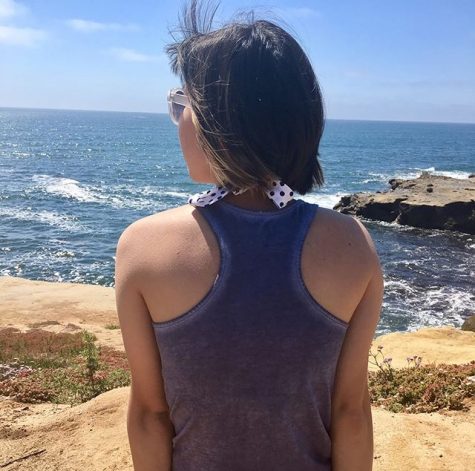 Alyssa Craig, News Writer
Alyssa Craig is a 17-year-old senior at Heritage High School. She's lived in Ringgold, Georgia for about four years but grew up mostly in Phillipsburg,...