THE BEST BAND YOU'VE NEVER HEARD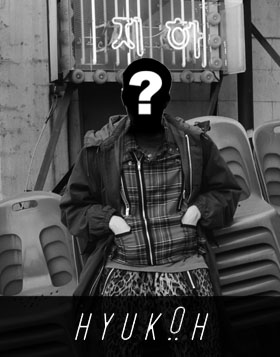 While not really well known outside of their home country, Hyukoh is a fast rising South Korean band that has, so far, dominated the Korean indie rock charts. After releasing two EPs, fans were thrilled to see what their first full album, "23," would bring to the table. And that excitement payed off! "23" is catchy and clever, containing tracks that are either exuberant, melancholic, or somehow a little bit of both. "Tomboy" is a song that falls more on the melancholic side. However, leave those first impressions behind; it still manages to capture a very uplifting and fervent spirit.
Starting with a shallow breath and a calm bass, the tune slowly builds during the first verse,higher and higher, louder and louder, adding progressive drums and a bold guitar as the lead singer's voice, Oh Hyuk's voice, rises in unison with the music. Then the chorus finally hits, and while most outsiders have no clue what the Korean lyrics actually mean, the passion and soul still leaks through. All this build up finally has an outlet as the chorus reaches an end with Oh Hyuk's empathetic "aahh's." The tone returns to being more composed during verse two, yet there's a new energy to it. The second chorus follows in line; however, after that, it cuts off somewhat abruptly. The bridge hits, mirroring the quiet beginning of the song. It's low and hushed and feels quite intimate. With a line roughly translated to, "Our only similarity is being different from each other," there's a very empathetic feeling attached. There's one last repeat of the chorus, one last spike of emotion, and the song ends.
The spirit and excellence in "Tomboy" just aren't fully captured by my words alone. Look up and listen to it, preferably with the translated lyrics to do the song full justice. Still, even if you don't have the English to give it context, I believe this track and this entire album can be listened to by anyone Korean, American, or otherwise, and they can pick up on the brilliance. Hyukoh is, in my humble opinion, one of the best bands you probably never heard of.