A WRINKLE YOU WANT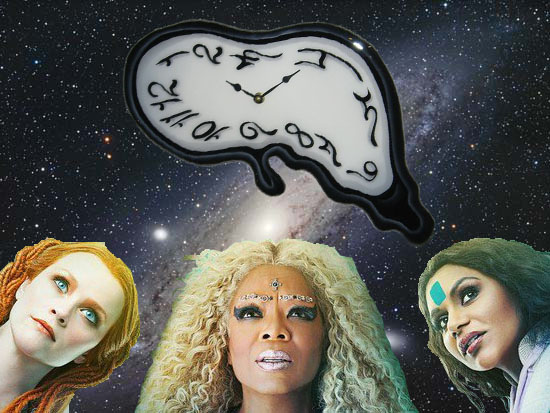 Fifty-six years ago Madeleine L'Engle published "A Wrinkle in Time". Now in 2018, over five decades later, it is finally being turned into a movie. The screenplay was written by American film director and screenwriter Jennifer Lee, Jeff Stockwell, and directed by Ava DuVernay, who also worked on movies like "Selma" and "13th".
"A Wrinkle in Time" is about Meg Murry and her little brother Charles Wallace, and their search for their father, who mysteriously disappeared. Meg Murry, the main character, is described as "untidy, unattractive, temperamental, and surly at school." Her character is played by 15 year old  Storm Reid. This is one of Storm's first big-hit movies, but you might recognize some more familiar faces in "A Wrinkle in Time." Oprah Winfrey, Reese Witherspoon, and Mindy Kaling are playing Mrs. Which, Mrs. Whatsit, and Mrs. Who. Meg's brother, Charles, is being played by Deric McCabe and the "Happy Medium" is Zach Galifianakis.
Box office grosses have been wildly competitive recently with "Black Panther" and "A Wrinkle in Time" fighting for first place. Although "Black Panther" took first, being the first movie to top the chart four weeks in a row since "Star Wars: The Force Awakens," "A Wrinkle in Time" wasn't that far behind. The movie has been a huge success nonetheless- being the first $100 million-plus blockbuster helmed by a black woman.