GOOD GIRLS FIGHT BACK
Hang on for a minute...we're trying to find some more stories you might like.
Whether my feminism or my obsession with Mae Whitman is the reason that the release of "Good Girls" has been marked on my calendar for weeks may be up for debate, one thing is not; "Good Girls" is the feminist comedy we never knew we needed. Starring Mae Whitman, Christina Hendricks and Retta, the show follows three women, each struggling with their own crises and lacking the financial status to resolve them. Annie, played by Mae Whitman, is a single mother, which is hard enough without her ex husband suing for custody of their daughter. Annie's sister, Beth, played by Christina Hendricks, is caught in the crossfire of bankruptcy that her cheating ex husband left behind. Ruby, played by Retta, has had enough of doctors who don't care enough about her daughter's kidney disease. These three powerful women all need the same thing; money. So, they do what anyone in their situations would do to get it; rob the grocery store where Annie works. Things go awry when they learn that the grocery store is actually a money laundering operation, and the perpetrators of said operation go after our anti-heroines. "Good Girls" is reminiscent of TV shows like "Breaking Bad" and "Weeds", and movies like "9 to 5" and "Mad Money". While the show is mostly meant to be comedic, it does have its moments. Every mother's worst fear is losing her child, so it is easy for them to understand Ruby's struggles, and Retta's performance is nothing short of tear-jerking. Any single mother can empathize with Annie, and the way that she will do anything to do what's best for her daughter. All of this said, "Good Girls" doesn't make a habit of straying too far into the over-emotional. So, if you're looking for a show fueled by woman power that can make you choke back tears then choke with laughter, then "Good Girls" is the show for you.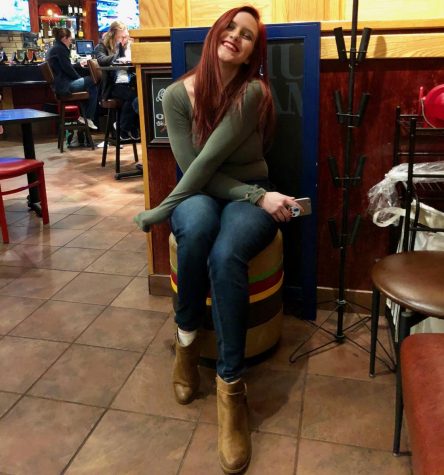 Hannah Wann, Entertainment Writer
Hannah Wann is a senior at Heritage High School. This is her second semester in Journalism and writing for "The General Journal" but her first time...