THE VOICE SPEAKS AGAIN
Hang on for a minute...we're trying to find some more stories you might like.
Have you missed hearing the witty banter of Adam Levine and Blake Shelton in between knockout performances every week? Have no fear, season 14 of "The Voice" is here. Throughout the seasons, Levine and Shelton have been the constant in the judges' panel. The girls on the panel seem to change every few seasons. Joining America's favorite frenemies this year are American Idol alum Kelly Clarkson, who is a first time "Voice" coach, and 15 time Grammy-winner Alicia Keys, who is back for a second season. "The Voice" is known for their unique blind auditions, in which the coaches sit with their backs to the stage until they decide that they want a certain competitor, or until the audition is over. The competitor then gets the chance to choose which coach they want to work with for the season based on the arguments that the coaches who turned around for them give. This season, a new feature has been introduced. Once per season, each coach can choose to block a coach of their choice from choosing a contestant. The blind audition process began on Monday, February 26, and they were not lacking talent. 14 year old Brynn Cartelli sang with a voice and passion way beyond her years, and chose Kelly as her coach. Justin Kilgore, a 30 year old country star in the making, also joined Clarkson's team with a goosebump-raising cover of Chris Young's "Tomorrow". Blake Shelton snagged country hopeful Kaleb Lee and former background singer Kyla Jade. Adam Levine's team currently consists of Drew Cole, a bartender from Los Angeles with a voice from your best blues dreams and RayShun Lamarr, a cancer survivor who sang his heart out to Journey's "Don't Stop Believing". Alicia Keys team consists of two of the youngest competitors so far. 17 year old Britton Buchanan blew the audience and coaches away with his soulful rendition of Ray Lamontagne's "Trouble" and 21 year old Kelsea Johnson poured her heart out for her father in her heartfelt audition of "Like I'm Gonna Lose You". Blake Shelton used his block on Adam Levine during the first audition of the night, Britton Buchanan, and Alicia Keys used hers against Blake Shelton for Justin Kilgore. "The Voice" airs on Monday and Tuesday nights at 8 pm Eastern on NBC. Be sure to tune in to catch the incredible talent!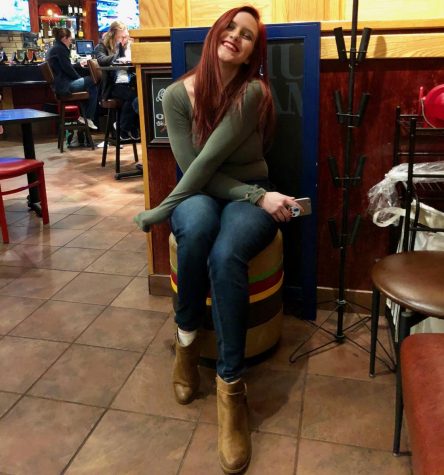 Hannah Wann, Entertainment Writer
Hannah Wann is a senior at Heritage High School. This is her second semester in Journalism and writing for "The General Journal" but her first time...