NO ROOM
Hang on for a minute...we're trying to find some more stories you might like.
"The Little Stranger" is the newest film by Lenny Abrahamson, the director of 2015's Academy-Award-winner "Room." If only this abysmal mess of a film was nearly half as good as "Room." "The Little Stranger" is based on the Sarah Waters novel of the same name. It's a gothic noir with underlying romance aspect thrown into the mix. Dr. Faraday, played by Domhnall Gleeson ("The Revenant," "Star Wars: The Last Jedi"), is a physician that makes house visits to this once wealthy family known as The Aryes. The oldest son of the family, Roderick Aryes, played by Will Poulter ("The Maze Runner," "The Revenant") has been left severely scarred and given a serious limp due to his involvement in World War 1. He is Faraday's patient, and Faraday has been to this house before when he was a child. However, there's something different about it now. The once lavish house to the rich and powerful has become decrepit and possibly haunted. Both Roderick and Betty, the young maid of the estate, both claim there's spirit running amuck in the house, and it's there to take as many victims as possible.
As I said before, this film is an abysmal mess. Domhnall Gleeson and Will Poulter are good, but the rest of the cast isn't. Ruth Wilson looks like she doesn't want to be there and would much rather return to her Showtime series "The Affair" (too soon?). Josh Dylan's character is named Bland, and that's the best way to describe the acting in the film — bland. The film is painstakingly slow and seems uninterested in its plot, setting, or character development. Throw in an atrocious score and a half-baked commentary on class systems, and you get a recipe for disaster. "The Little Stranger" is a misstep in Lenny Abrahamson's film career, and for that, I can't recommend this film and could only give it a 4/10.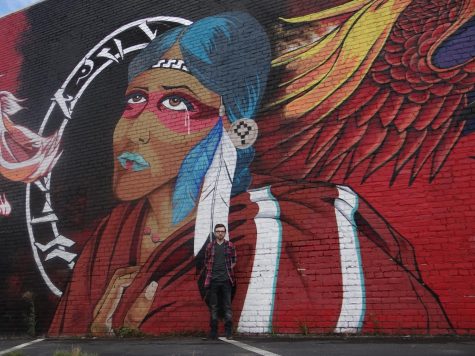 Ian Shank, Entertainment Writer
This is Yearbook Editor-In-Chief Ian Shank's sixth time in Heritage's Journalism class. Having been a participant in the organization since freshman...