REALIZATION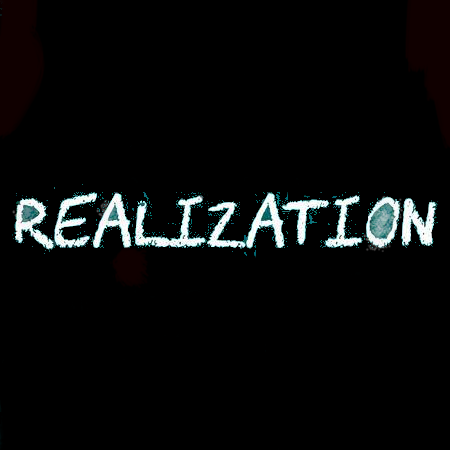 Sometime in your life, reality will hit. It may be towards the beginning of your life, the middle, or the end.
The definition of reality is, according to Dictionary.com, "the state or quality of being real." People in everyday life experience different things as the day goes on. There are challenges, and some last longer than others. Reality, to me, is having the world in your hands at one moment and losing it the next minute. For example, my life was coming together. I was happy, had a family, an amazing home, and all of my happiness in the palm of my hands every single weekend. Then, in the blink of an eye, my happiness suddenly starts to fade, my family separates, and I had to watch my whole house burn to the ground–the most heartbreaking thing you could ever experience. To me, in my own definition and my own words, a realization is having everything you could ever imagine in your life then out of nowhere losing it all and having to rebuild your life with nothing at all. It's having a house to live in, having everything you've ever wanted, and then watching it all fade away; that is reality. It's how you cope with certain things. These things in life are just challenges to see how strong you really are. It doesn't matter what the challenges are, they can be as little as losing a necklace and as complex as watching your home burn to the ground.
In your life, you face challenges. These challenges are glimpses of reality. As reality hits, you learn. You learn how to compare your life to others. You learn how to live your everyday life. If it's as heartbreaking as losing everything you've ever had due to something that wasn't ever your fault, you learn how to deal with it and how to live your life with it, with the image of it, stuck in your head. You are strong. You can get through anything. Everyone has a default line, but there is so much your body and your mental stability can handle before you reach it.