PLAYS FOR DAYS
Hang on for a minute...we're trying to find some more stories you might like.
Back Alley Productions put on an amazing performance of Shakespeare's "Julius Caesar" in the Heritage High School auditorium last Monday. It was promoted primarily by the English department, even being as generous to boost some grades for going to the show. As the person who was designated to take pictures, I had front row seats to see all of the action. Although there was a dead guy on the floor right in front of me for half the play, there were many thrilling scenes.
One of our own students was in the play, Harley Davis. He played many characters phenomenally, including Cicero, Publius, Titinianius, and first citizen. He said, "Having opposing characters really helped understand the conflict of the play," considering that Cicero and Publius were friends of Caesar and TItianius was a large part in his fall. One of the things Harley said was his favorite thing about his experience; being a part of this performance was being able to build a connection to the rest of the cast, "Because we've been together for about half a year for the summer Shakespeare series, along with a Midsummer Night's dream, director Kaylee Smith." When I asked him what he believed to be the most valuable thing he had learned from the play, his response was, "No matter how old a story is, it can still be relevant in the politics of today. Doing plays that are older really helps you have a newfound respect for the play writes back then. They were very controversial because the people already knew the story, but he twisted it a little to make it more interesting."
Harley got started with Back Alley Productions a while back when they were still working at the Colonnade on their last show there, Alice in Wonderland. He works with them "because they have such a wide variety of shows that they do and they are very accepting." Harley enjoys doing more dramatic plays, and Shakespeare is right up that alley. As for future performances with them, the season is coming to an end, but he plans on being in as many plays as he can, including a new one coming soon called "Over the River and Through the Woods."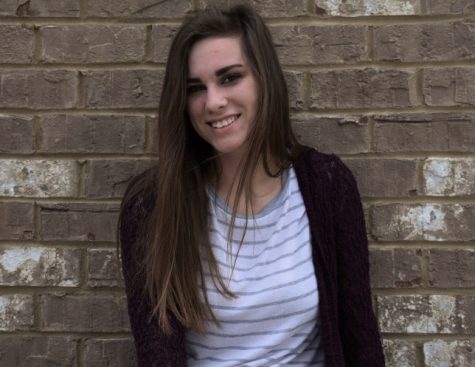 Cassie Case, News Writer
Cassie is a senior.  Her favorite color is sparkles, and she loves cows. She enjoys spending time with friends doing different activities, such as hanging...