SMALL STEALING
Hang on for a minute...we're trying to find some more stories you might like.
Are you ever in a rush and forget a few things once you walk out the door? I do that almost everyday. Thankfully, I come to school and know that there are people who can help me out. It's not that I don't have these things of my own, but I am usually rushed out the door in the morning and I do not have time. Most often, I forget to pack a hairbrush in my bag, and around third block, I usually feel the need to brush my hair. Fortunately, Makaela is in my first and third block, and she always lets me use her hair brush when I ask. Another thing I usually do not have time to do is straighten my hair, and because of this, I bring my straightener with me and do my hair in the morning. I have also forgotten deodorant and had to borrow someone else's. I have found myself texting my friends early in the morning and asking for things such as mascara, moisturizer, and even shoes. Once in middle school, I actually had to borrow my friend Sydney's shoes and then, to participate in a field trip activity, I had to borrow her shoes again. Most recently, I spent the night with my friend Layla and forgot to pack the shoes I needed, so I ended up wearing her moms shoes to school. Although being unprepared is a habit I need to break, I am thankful people are always willing to let me borrow their stuff.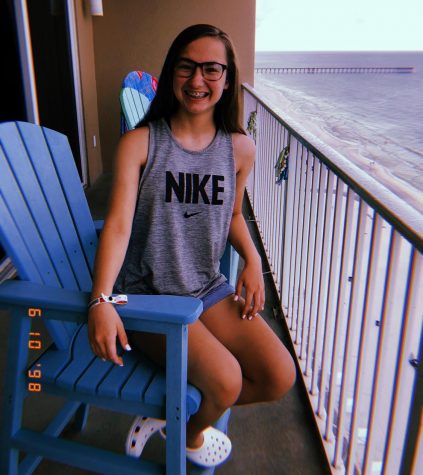 Paige Johnson, Sports Writer
Paige Johnson is a freshman at Heritage High School, and this is her first year taking journalism. She is enrolled in all honor classes and would like...