STRUCK DOWN
Hang on for a minute...we're trying to find some more stories you might like.
In November of 2016, the movie-streaming service Filmstruck—which was devoted to hosting a variety of films including documentaries, cult classics, foreign films, classics, and art-house films—was launched by Turner Classic Movies. The service also served as a pathway for cinephiles to stream films under the Criterion Collection banner. The Criterion Collection is company who's mission statement is to be dedicated to "publishing important classic and contemporary films from around the world in editions that offer the highest technical quality and award-winning, original supplements. No matter the medium—from laserdisc to DVD and Blu-ray—Criterion has maintained its pioneering commitment to presenting each film as its maker would want it seen, in state-of-the-art restorations with special features designed to encourage repeated watching and deepen the viewer's appreciation of the art of film. Now in 2018, the "Streaming Wars" has claimed another casualty. It was announced on last Friday, October 26, that Filmstruck will cease to exist on November 29. The service is not accepting new subscribers in the remaining time. In a statement regarding this decision, Turner and WB Digital Networks said "We're incredibly proud of the creativity and innovations produced by the talented and dedicated teams who worked on FilmStruck over the past two years. While FilmStruck has a very loyal fanbase, it remains largely a niche service. We plan to take key learnings from FilmStruck to help shape future business decisions in the direct-to-consumer space and redirect this investment back into our collective portfolios."
Filmstruck host Alicia Malone (also author of two books regarding women in film: "Backwards & In Heels" and "The Female Gaze") took to twitter to comment on the news, writing, "I am heartbroken to say goodbye to @FilmStruck. But i'm also incredibly proud to have been part of this true labor of love for two & a half years. The intention was born from a pure desire to support arthouse cinema. And it was a great joy to work on."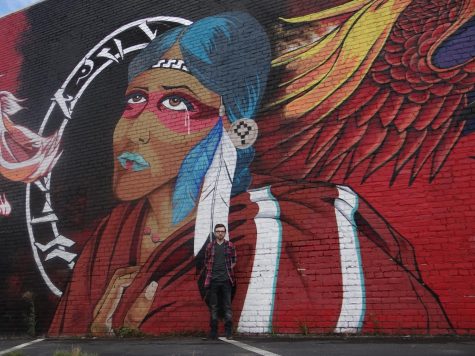 Ian Shank, Entertainment Writer
This is Yearbook Editor-In-Chief Ian Shank's sixth time in Heritage's Journalism class. Having been a participant in the organization since freshman...