IT'S A GREAT BIG BEAUTIFUL GONDOLA SYSTEM
Hang on for a minute...we're trying to find some more stories you might like.
On top of a "Guardians of The Galaxy" ride in EPCOT, a new "Star Wars" theme area of Hollywood Studios titled "Galaxy's Edge," and a new Mickey Mouse ride that will replace "The Great Movie Ride" in Hollywood Studios (as well as some newly built attractions including "Toy Story Land" in Hollywood Studios, which is devoted entirely to the massively successful Pixar franchise, and a new land in Animal Kingdom for James Cameron's "Avatar" series: "Pandora:The World of Avatar"), Disney has plans on building a new gondola system in their Orlando theme park Walt Disney World. The gondola system will transport guests to Hollywood Studios and Epcot as well as to several of the company's on-property resorts. According to the Orlando Sentinel, the "Disney Skyliner" is "making progress . . . although Disney still has not given an opening date." A spokeswoman from DIsney has declined to comment on this, saying, "In addition to uniquely Disney station designs that complement their surroundings, support towers have been popping up across Walt Disney World Resort and will soon be connected with a series of reinforced cables to carry guests in stylish themed gondolas. You may even see this work underway over the next several months as team install the miles of cable between towers." According to the Orlando Sentinel will use "six miles of cable" and will "connect EPCOT and Hollywood STudios to Disney's Caribbean Beach Resort, the still under construction Riviera Resort that opens in 2019 and a shared stop for Pop Century Resort and the Art of Animation Resort."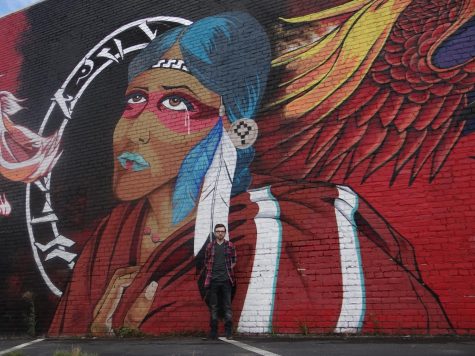 Ian Shank, Entertainment Writer
This is Yearbook Editor-In-Chief Ian Shank's sixth time in Heritage's Journalism class. Having been a participant in the organization since freshman...