THE WORLD BELONGS TO DRAGONS
Hang on for a minute...we're trying to find some more stories you might like.
"Fire & Blood: 300 Years Before A Game of Thrones" is newest book in the "A Song of Ice and Fire" (which inspired the smash-hit HBO series "Game of Thrones") written by George R.R. Martin and was released on November 20, 2018. The novel centers around the time period (300 years exactly) when dragons ruled the world and is also a complete history of the house of the Targaryens (fans will recognize that house from the show in which the mother of dragons, Daenerys Targaryen, comes from) beginning with Aegon the Conqueror and ending with his descendant Aegon III. In between the history contains "near endless betrayals, hideous deaths and sex scenes often incestuous, given the Targaryen penchant for brother marrying sister to 'keep the line pure,'" according  to Alexander Larman from The Guardian. Martin himself has compared this book to J.R.R. Tolkien's (the author of "The Hobbit" and "The Lord of The Rings") "The Silmarillion," saying this book and it's sequel as the "GRRMarillion." "Fire & Blood: 300 Years Before A Game of Thrones" is told from the perspective of Archmaester Gyldayn who is the historical chronicler. "Fire & Blood: 300 Years Before A Game of Thrones" has been met to mixed reviews with Alexander Larman from The Guardian writing, "Had 'Fire & Blood' been half the length and covered the entire Targaryen saga, it would be hard not to commend it as an indispensable and enjoyable addition to the 'Game of Thrones' universe. Instead, reading it sometimes has the feel of studying for an especially exacting exam."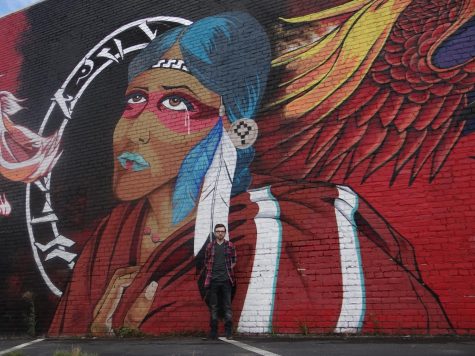 Ian Shank, Entertainment Writer
This is Yearbook Editor-In-Chief Ian Shank's sixth time in Heritage's Journalism class. Having been a participant in the organization since freshman...