Able to Do the Work
Madison Ables wants to be a nurse anesthetist when she gets older. Madison has always strived to be in the medical field, and this job that she's set her eyes on is the job that she wants the most. Madison has seen all of her grandparents, along with many other family members, and some of her friends go through some crazy things when it comes to their health. Her grandmother was a double amputee, her grandpa has had to have multiple heart surgeries and other organ procedures, and her other grandmother had Alzheimers. Even though at some points it was hard for her to understand why her family members had to go through these things, Madison enjoyed the challenge of trying to connect the dots to find out what was wrong with them or why certain things were happening. Madison loves helping people and making other people happy. As a nurse anesthetist, she'll get to do both of those things on a daily basis, which she says is more than she could ever ask for.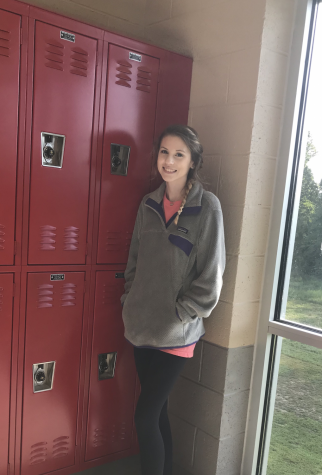 Madison is a funny, smart, and caring person. She always tries to see the good in people even if they don't always deserve it. If she is in an argument, she takes the time to look and see what it would seem like in the other person's shoes. Madison is the type of person who puts others before herself and would do anything for any of her friends. 
Madison says that her greatest accomplishment is doing so well in her Health Occupations classes at school, as well as continuing to complete her career pathway in the healthcare field. She has always aspired to work in the medical field. She says that she is so proud of herself for working as hard as she has and having an understanding personality enough to where she can be successful in the career that she so badly wants to be in.

Madison admires her mom the most, mainly because she's so strong and she always does everything she can to make sure that Madison and her siblings have everything they want. Everything that is within reason, of course. She also says that her mom is the nicest and most selfless person that she has ever met, and she wishes to be more like her mother personality-wise. For example, her mom is very easy to talk to, and Madison can trust her. If Madison wants to talk to her mom about something, her mom will be honest with her, and if Madison is upset, her mom is the person that always makes her feel better. Her mom is very sweet and always sees the best in people. 
Madison says that she and her sister Kinsley fight all the time despite how much they love each other. In our interview, Madison updated me on their latest argument. She and her sister were at Taco Bell, and she ordered their food. As she did so, she asked her sister Kinsley if she wanted a drink and she said no. So she just paid. But then as she was leaving, Kinsley asked, "did you not get me a drink?"  Madison then said, "No, Kinsley, I didn't get you a drink because I asked you if you wanted one and you shook your head so I didn't get you one." Things got worse from there. Kinsley got mad and didn't speak to Madison on their drive home. Upon arriving at home, Kinsley screamed at Madison. Because of Kinsey's screaming, they all had a family meeting. Of course, after that conversation with Madison's mom, the issue was resolved through talking about their feelings.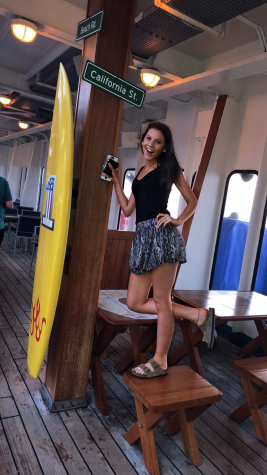 Madison says that her biggest regret is not being open enough to new people. She feels like she has lost out on many opportunities to make new friends because she didn't want to be the first person to speak up and start a conversation. She wishes that she would be more open and reveal more of her personality to new people that she encounters, and this may be something she works on in the coming year. This year as a junior in high school, Madison will complete the Health Occupations career pathway at Heritage. She is on track to graduate high school with her CNA license.